How to overcome fear and anxiety in 30 seconds – be confident. Okay, so I'm doing this video and you probably are under the assumption that I've always been confident. That's not true at all. As a matter of fact, I was really shy as a young man and I wouldn't even stand up in class and read apart from a book in class. I was so shy and I just couldn't do it I grew up in a really bad neighborhood so there was always a lot of fear because you never knew what was gonna happen.
Now, if you've got some fear and anxiety, you're gonna want to watch this video to the very end because it could really really help you out.
At one point, I was in a business where I was one of the sales managers and I wasn't the highest level sales manager. As a matter of fact, I was just one of the regular managers there and we had a sales force and that the guy who actually ran this business who was the general manager did all the sales meetings which were great because I didn't want to get up and talk. There's no way I could do that.
I decided I was gonna try to figure out how I could actually speak in front of people so every day I would get up early 6 o'clock in the morning and I would go to a Toastmasters International meeting and they made you stand up and do speeches in front of people on different subjects. I'd built up enough confidence so that when he actually retired I did get his job and I became the general manager now.
✅02:33 Fear is a natural thing.
✅04:28 You need to understand what fear is.
I was one of those people that was super shy and I'm not anymore because I know that that fear is useless and it doesn't do me any good. Nothing's gonna hurt me out there. Give me your comments below and tell me how this has worked out for you. Tell me what you've done and tell me about some of your fears. I'd love to hear about it. Put it
in the comments below.
✅ FREE eCommerce course click here: https://jrfisher.kartra.com/page/yt-description
✅ Join my inner circle here (free video) https://www.jrfisher.com/inner-circle-enroll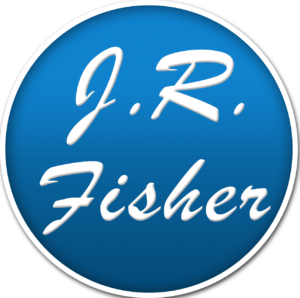 Go Ahead – Stalk Me!
#askjrfisher
#ecommercewebsite
#internetmarketing
How to find profitable products to sell an online book: http://bit.ly/jrf-4step
Kartra all in one email provider: http://bit.ly/kartra-JR
Facebook Group: http://bit.ly/2kJiiX9 (free training and videos)
www.webcashacademy.com
www.digitalcashacademy.com
www.jrfisher.com
www.survivalcavefood.com
Join our Facebook group for more ideas:
https://www.facebook.com/groups/1020029441473118/
Click here to get the free ebook series
• Subscribe For More Videos – http://www.youtube.com/subscription_center?add_user=jrfishertraining
• Survivalcave Inc./JR Fisher Training
• Phone: 800-719-7650