How to get more email subscribers – 10 lead magnet ideas. Are you trying to build your email list but you're stuck because you really can't think of any ideas, what to give people, or what to do for a lead magnet? You're gonna want to watch this video because I'm gonna give you 10 awesome lead magnet ideas that will make you money and help you grow your list. Great ideas that you can use today to build your list and grow your business.
Lead magnets are an awesome way to build your list but you can't always come up with great ideas for lead magnet so I'm gonna give you 10 right now that are definitely great ideas. They worked for us and they worked for many other people. You can use them in your business.
✅2:03 – What not to do.
Here are the 10 Lead Magnet Ideas that will surely help build your business:
✅2:58 – 1. Resource List
✅3:39 – 2. Quick Start Guide
✅4:19 – 3. Cheat Sheet
✅4:57 – 4. Frequently Asked Question Video
✅6:33 – 5. Checklist
✅7:07 – 6. Email Scripts/Templates
✅7:33 – 7. Mini-Course
✅8:09 – 8. Email Course
✅8:28 – 9. Book Chapter Samples
✅9:16 – 10. Course Module Samples
When you use these ideas, you're actually giving people content and things they can use. If you give them something they can use and if they see the value, they're gonna be a whole lot more to spend money with you. Try these things out if you give that value upfront. You're gonna be able to build your list and more importantly, you'll build your sales.
Hey, tell me what you want to know about it. Do you have any questions? Which one of these things do you think sort of work best for you? Which ones have you tried out? I really want to see your comments.
✅ FREE eCommerce course click here: https://jrfisher.kartra.com/page/yt-description
✅ Join my inner circle here (free video) https://www.jrfisher.com/inner-circle-enroll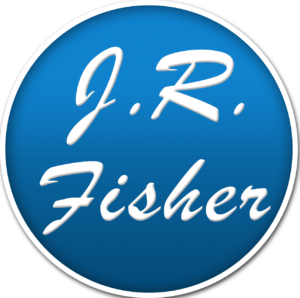 Go Ahead – Stalk Me!
#askjrfisher
#ecommercewebsite
#internetmarketing
How to find profitable products to sell online book: http://bit.ly/jrf-4step
Kartra all in one email provider: http://bit.ly/kartra-JR
Facebook Group: http://bit.ly/2kJiiX9 (free training and videos)
www.webcashacademy.com
www.digitalcashacademy.com
www.jrfisher.com
www.survivalcavefood.com
Join our facebook group for more ideas:
https://www.facebook.com/groups/1020029441473118/
Click here to get the free ebook series
• Subscribe For More Videos – http://www.youtube.com/subscription_center?add_user=jrfishertraining
• Survivalcave Inc./JR Fisher Training
• Phone: 800-719-7650