The number one biggest SEO mistake that almost everyone does – how to avoid doing this.
You could be wasting your time. That's right, you could be doing SEO that is a total waste of time and as a matter of fact, a lot of people are making this mistake every single day on their SEO and they spend a lot of time. They work really hard and they get nowhere.
If you feel like you fell into this category or you don't want to fall into this category, you're gonna want to watch this video. In this video, I'm going to show you the biggest mistake most people do with their SEO and how to avoid it and the correct things to do to get good SEO and get ranked on Google.
2:22 – SEO Purpose (Search Engine Optimization)
SEO is nothing more than an acronym for search engine optimization. What it does is by your techniques and the things you do on your pages. It allows the search engines to find your pages. It sounds pretty simple but it can actually get pretty complex if you do it wrong so I want to make sure you do it in the right way. Follow the right process so that it's easy for you to do and you won't have difficulties.
✅02:43 – Do the right process
✅03:18 – What is the search engine does
✅04:04 – Working on your SEO can expand to more and more people
✅04:22 – Factors of SEO and what you need to do
✅04:46 – 1. Content Marketing
05:50 – Creating content
06:02 – Examples of Topics that you can use
✅07:32 – 2. On-page SEO and Elements
09:19 – Title tag
10:25 – Image name
10:52 – Keyword stuffing
13:13 – Mobile friendly
13:29 – Trustworthy
14:01 – Social Media
If you follow these tips and tricks, you will be avoiding all the mistakes with SEO and you'll be 1 step closer to get that number 1 rank in search pages.
Now, have you done for SEO? If you have gotten some good results have things worked out for you and if so, share that in the comments below. I want to know about that also. If you have any questions about SEO anything or related to selling online, feel free to put that in the comments down there and share your successes. We love to hear successes!
✅ FREE eCommerce course click here: https://jrfisher.kartra.com/page/yt-description
✅ Join my inner circle here (free video) https://www.jrfisher.com/inner-circle-enroll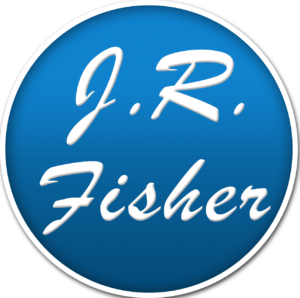 Go Ahead – Stalk Me!
#askjrfisher
#ecommercewebsite
#internetmarketing
How to find profitable products to sell online book: http://bit.ly/jrf-4step
Kartra all in one email provider: http://bit.ly/kartra-JR
Facebook Group: http://bit.ly/2kJiiX9 (free training and videos)
www.webcashacademy.com
www.digitalcashacademy.com
www.jrfisher.com
www.survivalcavefood.com
Join our facebook group for more ideas:
https://www.facebook.com/groups/1020029441473118/
Click here to get the free ebook series
https://www.jrfisher.com/7-ebook-series-start-business-online/
• Subscribe For More Videos – http://www.youtube.com/subscription_center?add_user=jrfishertraining
• Survivalcave Inc./JR Fisher Training
• Phone: 800-719-7650