How your small business can survive the recession
Are you worried about what the future holds for your business? What do you do to prevent your business from becoming another closed business and survive the recession?
In this video, I'm going to give you steps that you can take to survive the recession and prevent your business from going out and actually thrive in the future. As a business owner, you're gonna be forced to make some really drastic decisions and they're not popular but these things have to be done if you're want to survive over the coming years. The real secret to surviving a downturn economy is CASH FLOW. We're gonna talk about that in this video and I want to share with you some tips that you could take right now to improve your CASH FLOW.
There are four main ways that you can preserve your cash flow:
1. REDUCE AND SLOWDOWN YOUR CASH OUTFLOWS
2. INCREASE AND SPEED UP CASH FLOWS
3. POSITION YOUR COMPANY FOR A RECESSION
4. YOU GOT TO GET PEOPLE INVOLVED
Here are the steps in details:
✅2:57 – REDUCE AND SLOWDOWN YOUR CASH OUTFLOWS
✅3:29 – GET DISCOUNTS ON UTILITIES
✅4:02 – CUT WASTEFUL DISCRETIONARY SPENDING
✅4:41 – LEASE RATHER THAN BUY
✅5:06 – PAY PAYABLES LATER
✅5:51 – INCREASE YOUR CASH FLOW
✅7:24 – KEEP YOUR EXISTING CUSTOMERS
✅7:58 – DOUBLE DOWN ON YOUR BEST CUSTOMERS
✅8:31 – POSITION YOUR BUSINESS FOR THE RECESSION
✅8:45 – LOWERING INVENTORY COST
✅8:58 – REVAMP YOUR PRODUCT LINE OR MARKETING CAMPAIGN
✅9:23 – LOOK FOR OPPORTUNITIES TO LEAPFROG THE COMPETITION
✅9:42 – TEAM PRODUCTIVITY
✅10:04 – CUT ONCE, CUT DEEP AND DO IT SOONER THAN LATER
✅10:37 – REDUCE HOURS BEFORE YOU REDUCE SALARIES
✅11:18 – GET ALL YOUR EMPLOYEES ON THE SAME PAGE
Now, keeping your business afloat during a recession is really tough. There will be a lot of tough decisions and it takes tough management but you're tough right? You can handle this right and you're actually helping a lot of people if your business stays open because you're your customers, employees, and more importantly, you're gonna be helped too. Make these decisions upfront and do it now.
Have you been affected by the downturn in business? Have you been affected by what's going on in the world? Put your comments below. Put in there what you've done what you haven't done or the issues you're running into. I'll be happy to answer any questions that you have.
✅ FREE eCommerce course click here: https://jrfisher.kartra.com/page/yt-description
✅ Join my inner circle here (free video) https://www.jrfisher.com/inner-circle-enroll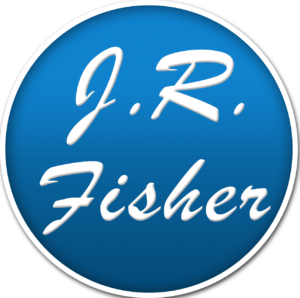 Go Ahead – Stalk Me!
#askjrfisher
#ecommercewebsite
#internetmarketing
How to find profitable products to sell online book: http://bit.ly/jrf-4step
Kartra all in one email provider: http://bit.ly/kartra-JR
Facebook Group: http://bit.ly/2kJiiX9 (free training and videos)
www.webcashacademy.com
www.digitalcashacademy.com
www.jrfisher.com
www.survivalcavefood.com
Join our facebook group for more ideas:
https://www.facebook.com/groups/1020029441473118/
Click here to get the free ebook series
https://www.jrfisher.com/7-ebook-series-start-business-online/
• Subscribe For More Videos – http://www.youtube.com/subscription_center?add_user=jrfishertraining
• Survivalcave Inc./JR Fisher Training
• Phone: 800-719-7650