8 high-paying jobs you can learn and do from home
You've been wanting to work from home. I think everybody does at some point in their life but you know what nowadays, a lot of people have to work from home with all the things that are going on in the world. It's super important to be able to earn a living even if you can't leave your house.
In this video, I'm going to show you 8 ways you can earn money from home and you can learn to do this in just a few days and be earning money and more than what the average person is earning in America right now.
I will say that working from home is kind of awesome because you can sit on your couch. You can sit on your recliner or on your kitchen table and actually earn a living. A lot of people just don't know how to go about it they may think that they have to have certain skills when in fact the skills to earn money at home can probably be learned in less than two or three days.
Now, I want to start with some really simple ones to earn money from home. Obviously, if your skills are higher, you can earn more money but these here are things that almost anybody can learn in a few days and be making money tomorrow. You also may be thinking that there's no market for this stuff but there is. Our company alone employs people from their homes in the Philippines, India, and all these different places around the world to work for our company so I know they're in demand because I actually pay these people.
Here are the 8 high paying jobs you can learn from home and earn money even without experience and you can also learn these in a few days:
✅ 02:50 – 1. TRANSLATION
✅ 03:39 – 2. EDITING AND PROOF-READING
✅ 04:45 – 3. SOFTWARE TESTING
✅ 05:20 – 4. SALES PAGE DESIGNER
✅ 05:55 – 5. COPYWRITING
✅ 07:40 – 6. VIDEO EDITOR
✅ 08:45 – 7. PHOTO EDITING
✅ 10:00 – 8. POD BUSINESS (PRINT-ON-DEMAND)
Now, you've got some examples of stuff to put on your profile so that you can show other people and you've got some ratings. It's really easy to get ratings that way just put forth the work. You're gonna get the ratings and then you'll get all the work you want after this.
Have you tried to do some of these things? Are you making some money from home right now? I want to hear about it please put your comments below if you have questions about any of these things or anything related to selling online.
✅ FREE eCommerce course click here: https://jrfisher.kartra.com/page/yt-description
✅ Join my inner circle here (free video) https://www.jrfisher.com/inner-circle-enroll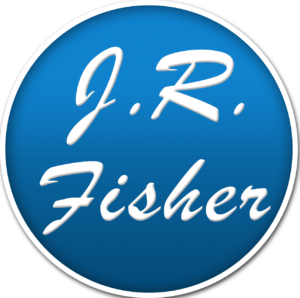 Go Ahead – Stalk Me!
#askjrfisher
#ecommercewebsite
#internetmarketing
How to find profitable products to sell online book: http://bit.ly/jrf-4stephttp://bit.ly/kartra-JR
Kartra all in one email provider:
Facebook Group: http://bit.ly/2kJiiX9 (free training and videos)
www.webcashacademy.com
www.digitalcashacademy.com
www.jrfisher.com
www.survivalcavefood.com
Join our Facebook group for more ideas:
https://www.facebook.com/groups/1020029441473118/
Click here to get the free ebook series
https://www.jrfisher.com/7-ebook-series-start-business-online/
• Subscribe For More Videos – http://www.youtube.com/subscription_center?add_user=jrfishertraining
• Survivalcave Inc./JR Fisher Training
• Phone: 800-719-7650