How to overcome the fear of being on camera
Have you been wanting to make videos for your business or your hobby but the thought of doing it just paralyzes you? Does your heart race just as the thought of getting your picture taken let alone make it a video? These are very common fears but you don't have to worry.
In this video, I'm gonna walk you through the steps you need to get comfortable making videos and making really good videos.
I wasn't comfortable at first but now, I do videos every day. I'll walk you through and show you how you can get comfortable too. I will share something with you and I really want to get in your head and always do the things that you fear the most. I know it's tough but those are the things you really need to do. Those are the things that will make you grow to fear. Regret is forever so I'm sure a lot of you listening to this have some great ideas, some great thoughts, or some great things you want to share.
We're gonna erase the fear of making videos that are holding you back by following these steps:
✅02:56 – 1. PRACTICE EARLY AND PRACTICE OFTEN
✅03:33 – 2. PREPARE FOR MISTAKES
✅04:13 – 3. YOU CAN FILM AGAIN
✅04:47 – 4. DEEP BREATH
✅05:12 – 5. STUDY YOUR HEROES
✅05:49 – 6. TRY PUBLIC SPEAKING CLASSES
✅06:43 – 7. MAKE IT A HABIT
✅07:29 – 8. TRY A VIDEO CHALLENGE
✅08:20 – 9. DRESS FOR THE OCCASION
✅09:15 – 10. VOLUNTEER FOR OTHER VIDEOS
✅10:00 – 11. GO BEHIND THE CAMERA
✅10:14 – 12. FOCUS YOUR GAZE
✅10:42 – 13. WATCH YOUR POSTURE
These steps should help you get over the hump of making videos. I want to see you make your own videos and overcome the fear of being on camera. Who knows, maybe you're gonna have a channel and get thousands or millions of subscribers because you've watched this video and got some motivation.
Now, which of these things have you've tried? Which one of these things worked for you? Please leave your comments below. I'd love to read and answer all of it.
✅ FREE eCommerce course click here: https://jrfisher.kartra.com/page/yt-description
✅ Join my inner circle here (free video) https://www.jrfisher.com/inner-circle-enroll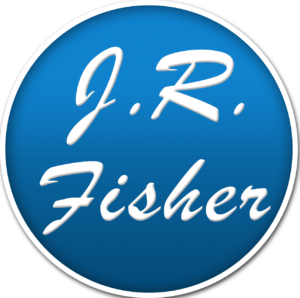 Go Ahead – Stalk Me!
#askjrfisher
#ecommercewebsite
#internetmarketing
How to find profitable products to sell online book: http://bit.ly/jrf-4stephttp://bit.ly/kartra-JR
Kartra all in one email provider:
Facebook Group: http://bit.ly/2kJiiX9 (free training and videos)
www.webcashacademy.com
www.digitalcashacademy.com
www.jrfisher.com
www.survivalcavefood.com
Join our Facebook group for more ideas:
https://www.facebook.com/groups/1020029441473118/
Click here to get the free ebook series
https://www.jrfisher.com/7-ebook-series-start-business-online/
• Subscribe For More Videos – http://www.youtube.com/subscription_center?add_user=jrfishertraining
• Survivalcave Inc./JR Fisher Training
• Phone: 800-719-7650