How to set up a functional home office
Wouldn't it be great if you could get all your work done from the comfort of your own home? You know, working from home is an ideal situation so you can become your own boss. That being said, setting up an office in your house is a lot different than setting one up in a normal office setting. It's going to take a bit of planning to have the same productivity and efficiency you would get in a normal office setting.
In this video, I'm going to share with you exactly what you need to do to have a very productive, inefficient home office and I'm gonna give you the guide right now as to how you should set it up when you go to set up your office. Let's give it some thought.
✅First, let's think about the design of your home office.
⚠️Do you want a fancy home office?
⚠️Do you want a simple one?
⚠️What are you actually going to use it for?
Ideally, you don't want to spend a whole lot of money in your home office. The whole idea is to keep your expenses down. So, I'm going to show you ways that you can cut some corners and save some money. Your home office should be more about getting things done than try to get into a designing magazine with some fancy office.
Let's cover the basics of setting up your home office to be effective and productive. I'm going to go through 18 items that are on the top of my list.
✅05:57 – 1. USE NATURAL LIGHTING
✅06:22 – 2. HIGH-SPEED INTERNET
✅07:18 – 3. GET A GOOD ROUTER
✅07:44 – 4. GET A SURGE PROTECTOR
✅08:03 – 5. CONSIDER YOUR PRINTER AND SCANNER AS A MULTI-PURPOSE TOOL
✅08:36 – 6. GET A UPS (UNINTERRUPTIBLE POWER SUPPLY)
✅08:54 – 7. DESK
✅09:13 – 8. TRY TO HAVE A CLEAR WORKSPACE
✅09:36 – 9. CHAIR
✅10:11 – 10. ADEQUATE LIGHTING
✅10:38 – 11. DECIDE ON YOUR TELEPHONE
✅11:34 – 12. FILE CABINET
✅11:50 – 13. FILE FOLDERS
✅12:13 – 14. STORAGE
✅12:46 – 15. GREENERY
✅13:14 – 16. FIRE SAFE BOX
✅13:36 – 17. SET PARAMETERS
✅14:00 – 18. SET A SCHEDULE
There are all kinds of configurations. You know this is my home office. This is where I work out and film my videos. If I'm sitting on the couch, I'm working on something on my computer, it's too easy to get distracted.
Now, I would like to hear your reactions or questions. Please leave your comments below, I'd love to read and answer all of them.
✅ FREE eCommerce course click here: https://jrfisher.kartra.com/page/yt-description
✅ Join my inner circle here (free video) https://www.jrfisher.com/inner-circle-enroll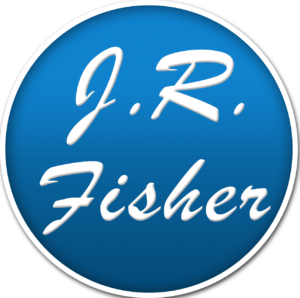 Go Ahead – Stalk Me!
#askjrfisher
#ecommercewebsite
#internetmarketing
How to find profitable products to sell online book: http://bit.ly/jrf-4stephttp://bit.ly/kartra-JR
Facebook Group: http://bit.ly/2kJiiX9 (free training and videos)
www.webcashacademy.com
www.digitalcashacademy.com
www.jrfisher.com
www.survivalcavefood.com
Join our Facebook group for more ideas:
https://www.facebook.com/groups/1020029441473118/
Click here to get the free ebook series
https://www.jrfisher.com/7-ebook-series-start-business-online/
• Subscribe For More Videos – http://www.youtube.com/subscription_center?add_user=jrfishertraining
• Survivalcave Inc./JR Fisher Training
• Phone: 800-719-7650