How to work from home and still get stuff done (part 1 of 2)
How to work from home and still get stuff done. This is part 1 of a two-part series. So you're planning on working from home but you got some concerns about what you're gonna get accomplished well. You should because if you do this wrong, you won't get much accomplished and you won't get much stuff done.
This video isn't just for somebody working from home. It's for managers, team leaders, and anybody who has to spend their working hours in their house and being productive. You're gonna love this because you're gonna have some great things to help you out and become more productive.
When we work from home, we rarely have a notepad and pencil. We're all on the computer and hooked into the internet and there are some advantages and some disadvantages to that. Let's talk about being more productive and what you can do.
Now, here are the steps you need to follow when working at home and get stuff done:
✅02:20 – 1. BUILD A PERMANENT WORKSPACE
✅03:05 – 2. INVEST IN QUALITY TECHNOLOGY
✅03:54 – 3. GET COMFORTABLE OFFICE FURNITURE
✅04:38 – 4. SET REAL WORK HOURS
✅05:14 – 5. AVOID WORK CREEP
✅06:31 – 6. DISCOVER YOUR PRODUCTIVITY PERIODS
✅07:31 – 7. UPDATE YOU TO-DO-LIST EVERY SINGLE DAY
✅08:07 – 8. STICK TO ONE PROJECT MANAGEMENT APP
✅08:40 – 9. DON'T WORK IN YOUR PJ'S
✅09:12 – 10. DEVELOP A ROUTINE
✅09:53 – 11. SET ALARM
✅10:42 – 12. EXERCISE AND STRETCH REGULARLY
✅11:18 – 13. EAT HEALTHY
✅11:51 – 14. TAKE SHORT BRAKES
Those are the first fourteen tips I have for you for working at home and getting stuff done. This is video 1 of 2. There's another video after this.
💻How to work from home and still get stuff done – Part 2: https://youtu.be/iskEP_BjeVw
Make sure you click that link and see the second half. You're going to want to do all those things too. Also, give me some feedback, put in the comments on how you're productive at home or how you haven't been productive, and the reason for it because you could help a lot of people out. If you have any questions about this whatsoever, put it in the comments below I'm here to help you.
✅ FREE eCommerce course click here: https://jrfisher.kartra.com/page/yt-description
✅ Join my inner circle here (free video) https://www.jrfisher.com/inner-circle-enroll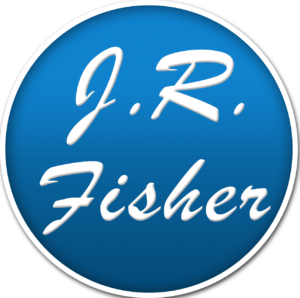 Go Ahead – Stalk Me!
#askjrfisher
#ecommercewebsite
#internetmarketing
How to find profitable products to sell online book: http://bit.ly/jrf-4stephttp://bit.ly/kartra-JR
Facebook Group: http://bit.ly/2kJiiX9 (free training and videos)
www.webcashacademy.com
www.digitalcashacademy.com
www.jrfisher.com
www.survivalcavefood.com
Join our Facebook group for more ideas:
https://www.facebook.com/groups/1020029441473118/
Click here to get the free ebook series
https://www.jrfisher.com/7-ebook-series-start-business-online/
• Subscribe For More Videos – http://www.youtube.com/subscription_center?add_user=jrfishertraining
• Survivalcave Inc./JR Fisher Training
• Phone: 800-719-7650