How to work from home and still get stuff done (part 2 of 2)
How to work from home and still get stuff done. Are you planning on working from home? Do you have concerns about not being as productive as you possibly could? There's a good reason for that. Now, this is part 2 of a two-part series. If you haven't watched part 1 you want to go back and click the link up there. You can go watch number 1 and you don't necessarily have to watch these in order but it is important that you watch both of them so that you can get the benefits of them.
In this video, I'm gonna give you the other half of the tips that I had from working from home. When we work from home, we rarely have a notepad and pencil. We're all on the computer and hooked into the internet and there are some advantages and some disadvantages to that. Let's talk about being more productive and what you can do.
So, I want to carry on and we are at number 15 of the steps you need to follow when working at home and get stuff done:
✅02:08 – 15. CREATE A REWARD SYSTEM
✅03:13 – 16. USE TIME MANAGEMENT APP
✅03:45 – 17. STAY OFF SOCIAL MEDIA
✅04:07 – 18. PUT SOME MUSIC ON
✅04:14 – 19. GET OUTSIDE
✅04:45 – 20. USE VIDEO CHAT
✅05:17 – 21. HACK YOUR LUNCH BREAK FOR ERRANDS
✅05:33 – 22. YOU GOT TO AVOID FAMILY AND FRIENDS WHEN YOUR WORKING
✅06:07 – 23. CHECK-IN WITH CO-WORKERS WHEN NEEDED
✅06:30 – 24. DECLARE YOUR (WFH) WORK FROM HOME AVAILABILITY
✅06:59 – 25. CONNECT WITH YOUR TEAM IN PERSON OFFSITE
✅07:36 – 26. INVEST IN A GOOD PAIR OF HEADPHONES
✅08:53 – 27. STAY VIGILANT AGAINST SECURITY RISK
✅10:24 – 28. USE PROFESSIONAL COMMUNICATION TOOLS
I'm sure this helps you out guys working from home. I do have a home office when I shoot videos all day long and I have to be here all day but when I'm not, I usually leave except for during a pandemic which is right now so stay at and home save lives.
Make sure you click that link and see the second half. You're going to want to do all those things too. Also, give me some feedback. Put in the comments how you're productive at home or how you haven't been productive and the reason for it because you could help a lot of people out. If you have any questions about this whatsoever, put it in the comments below I'm here to help you.
✅ FREE eCommerce course click here: https://jrfisher.kartra.com/page/yt-description
✅ Join my inner circle here (free video) https://www.jrfisher.com/inner-circle-enroll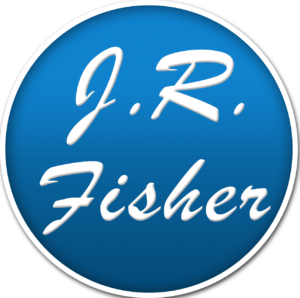 Go Ahead – Stalk Me!
#askjrfisher
#ecommercewebsite
#internetmarketing
How to find profitable products to sell online book: http://bit.ly/jrf-4stephttp://bit.ly/kartra-JR
Facebook Group: http://bit.ly/2kJiiX9 (free training and videos)
www.webcashacademy.com
www.digitalcashacademy.com
www.jrfisher.com
www.survivalcavefood.com
Join our Facebook group for more ideas:
https://www.facebook.com/groups/1020029441473118/
Click here to get the free ebook series
https://www.jrfisher.com/7-ebook-series-start-business-online/
• Subscribe For More Videos – http://www.youtube.com/subscription_center?add_user=jrfishertraining
• Survivalcave Inc./JR Fisher Training
• Phone: 800-719-7650