If you want to work from home, do this – part 2 of 2
✅If you want to work from home, do this – Part 1 of 2: https://youtu.be/SOZt4GCphmI
This is part 2 of 2 and if you haven't watched part 1 of the series, click that link above and make sure you watch that video too because that goes along with this.
Now, working at home really grown. A lot of people are doing that now and with the COVID-19 thing, a lot more people did it. There are dangers and pitfalls of working at home and in the 2nd part, I want to talk about some of the bad things that can happen.
Let's face it, working from home is pretty cool. Being able to work when you want, where you want, and how you want it is really good but as soon as you Google work from home or make money at home, there are a lot of scams out there. I hear a lot of people who invested money to make money online, never get any return, and get ripped off. They don't really learn anything.
Now, let's check the things that you need to consider before starting to work from home so you avoid any scams and start earning money:
✅01:46 – RESEARCH WHO YOU'RE TALKING TO
✅02:32 – CONTRACTOR OR ACTUAL EMPLOYEE
✅03:35 – FIND OUT WHO'S GONNA INCUR THE COST WORKING AT HOME
✅04:58 – STICK TO A WORK SCHEDULE
✅06:54 – WORKING TOO MUCH
✅09:19 – YOU NEED A BUSINESS LICENSE
The bottom line is, it's great to work from home but understand there are some pitfalls. If you go into this with your eyes open and you realize that there can be issues, problems, or expenses then you're gonna be much more prepared to deal with those things when you're first going into it.
✅Make sure to watch the first part of this video. Please click on the link below:
😉💻If you want to work from home, do this – Part 1 of 2: https://youtu.be/SOZt4GCphmI
I know some of you out there will still have questions and I want you to feel free to contact me in the comment section below. Post a question and I'll check it out and answer it for you. Whatever it is that's related to generating an income online, I'll be happy to help you out.
✅ FREE eCommerce course click here: https://jrfisher.kartra.com/page/yt-description
✅ Join my inner circle here (free video) https://www.jrfisher.com/inner-circle-enroll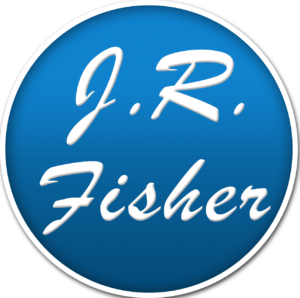 Go Ahead – Stalk Me!
#askjrfisher
#ecommercewebsite
#internetmarketing
How to find profitable products to sell online book: http://bit.ly/jrf-4stephttp://bit.ly/kartra-JR
Facebook Group: http://bit.ly/2kJiiX9 (free training and videos)
www.webcashacademy.com
www.digitalcashacademy.com
www.jrfisher.com
www.survivalcavefood.com
Join our Facebook group for more ideas:
https://www.facebook.com/groups/1020029441473118/
Click here to get the free ebook series
https://www.jrfisher.com/7-ebook-series-start-business-online/
• Subscribe For More Videos – http://www.youtube.com/subscription_center?add_user=jrfishertraining
• Survivalcave Inc./JR Fisher Training
• Phone: 800-719-7650