10 tips to successfully work from home with your spouse
Working with somebody you love can quickly turn into a nightmare if you don't approach it right. In this video, I'm going to show you the best ways to work from home with your spouse or significant other and not have issues and be really productive.
I don't normally work from home but during the pandemic, I did and I had to do something about it. I do record all my videos pretty much from home. Sometimes someplace else but I normally go to a place like Starbucks and work. I also have an office down the street. I don't really like working at home but when you're forced to do so, there are certain things and certain steps you should do take to make it more enjoyable for both of you.
Now, let's look at the things you should follow when working from home with your spouse:
✅01:25 – 1. SEPERATE BUSINESS AND PLEASURE
✅02:11 – 2. PRACTICE SMART ROLE PLAY
✅03:30 – 3. GET A ROOM
✅04:37 – 4. USE SAFE WORDS
✅05:12 – 5. ENGAGE IN CONVERSATION
✅06:11 – 6. GIVE EACH OTHER DOWN-TIME
✅06:51 – 7. STAY ON TOP OF EACH OTHER
✅07:29 – 8. ENJOY THE CLOSENESS
✅08:00 – 9. TAKE A COUPLES RETREAT
✅08:30 – 10. GIVE COMPLIMENTS
But if you're able to do this, you really need to stop and realize how lucky you are that you can do this, because so many couples will spend 30, 40, 50 years working outside the home. And then when they do spend time together, they don't know how to act. And they didn't know what to do because they've been gone all this time and they don't even really know the other person. So if you have the ability to do this, it's really cool. Just make sure you set it upright. Complement each other. Have a good time. Enjoy it and work hard if you've enjoyed this video.
If you got any questions about this, put them below and I'll be happy to answer them for you. And I'll see you in the next video.
✅ FREE eCommerce course click here: https://jrfisher.kartra.com/page/yt-description
✅ Join my inner circle here (free video) https://www.jrfisher.com/inner-circle-enroll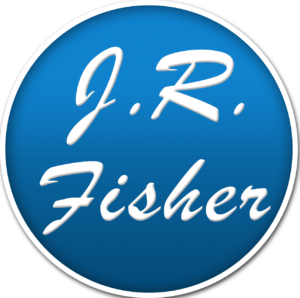 Go Ahead – Stalk Me!
#askjrfisher
#ecommercewebsite
#internetmarketing
How to find profitable products to sell online book: http://bit.ly/jrf-4stephttp://bit.ly/kartra-JR
Facebook Group: http://bit.ly/2kJiiX9 (free training and videos)
www.webcashacademy.com
www.digitalcashacademy.com
www.jrfisher.com
www.survivalcavefood.com
Join our Facebook group for more ideas:
https://www.facebook.com/groups/1020029441473118/
Click here to get the free ebook series
https://www.jrfisher.com/7-ebook-series-start-business-online/
• Subscribe For More Videos – http://www.youtube.com/subscription_center?add_user=jrfishertraining
• Survivalcave Inc./JR Fisher Training
• Phone: 800-719-7650