8 steps to successfully writing emails that sell
Have you tried to write emails and you kind of wish they would convert a lot better? Well, you've come to the right place because, in this video, I'm going to share with you what the key components are to writing emails that get sales and sell any product, whether it's a service, a physical product, digital product, it doesn't matter because these methods work.
There are some key components that I want to go over in this video and by the time you get to the end of this video, you're going to have a really good grasp on how to write these emails and make sure they convert.
According to statistics and you wouldn't think it's true but they say 99% percent of people who buy stuff online check their emails every single day. When you go to the millennials, they say 73% percent of all millennials prefer to get any business correspondence via email. Though they're using all these social media and they're interacting with their friends and doing tech talk and all these things, they still want their business information to come from their e-mail so we're still in the game now. For any email campaign to be effective, you've got to make sure it's not falling on deaf ears.
So, how are you going to write these killer emails that could convert? Now, watch the video and follow these steps to successfully write emails that convert:
✅02:27 – WRITE FOR THE RIGHT PEOPLE
✅05:28 – STRENGTHEN YOUR SUBJECT LINE
✅08:17 – DON'T FORGET ABOUT THE PRE-HEADER TEXT
✅08:52 – MAKE SURE YOUR MESSAGE IS IN ALIGNMENT WITH YOUR SUBJECT LINE
✅10:31 – FOCUS ON PERSONALIZATION
✅12:28 – GET THE RIGHT FORMAT
✅14:39 – USE YOUR CTA TO GUIDE SUBSCRIBERS
✅15:39 – KEEP TESTING AND IMPROVING
Ultimately, writing emails is not brain surgery and not that hard. As a matter of fact, the average American reads on a fifth-grade level and if you actually write your e-mails at a higher level, you'll actually cost yourself sales. If you have an email that's written on a fifth-grade level and somebody more intelligent is reading it, it's not going to offend them.
Just follow these few simple guidelines. It's not a lot and you get good at it to spend some time practice and check the results. If you have any questions about emails or anything to do with selling online, working online, making money online, put it in the comments below. I'll be happy to help you out.
✅ FREE eCommerce course click here: https://jrfisher.kartra.com/page/yt-description
✅ Join my inner circle here (free video) https://www.jrfisher.com/inner-circle-enroll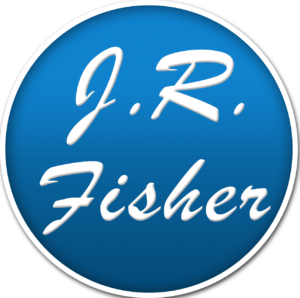 Go Ahead – Stalk Me!
#askjrfisher
#ecommercewebsite
#internetmarketing
How to find profitable products to sell online book: http://bit.ly/jrf-4stephttp://bit.ly/kartra-JR
Facebook Group: http://bit.ly/2kJiiX9 (free training and videos)
www.webcashacademy.com
www.digitalcashacademy.com
www.jrfisher.com
www.survivalcavefood.com
Join our Facebook group for more ideas:
https://www.facebook.com/groups/1020029441473118/
Click here to get the free ebook series
https://www.jrfisher.com/7-ebook-series-start-business-online/
• Subscribe For More Videos – http://www.youtube.com/subscription_center?add_user=jrfishertraining
• Survivalcave Inc./JR Fisher Training
• Phone: 800-719-7650