7 things to know before you start an eCommerce business
260,000,000 people are going to be buying in the US this year alone. Don't you want to get part of that? You deserve a share of the e-commerce business. In this video, I'm going to tell you the things you need to know to start your eCommerce business and be wildly successful.
Now, watch the video and follow these simple steps when starting your e-commerce business.
✅01:22 – START WITH A BUSINESS NAME
✅03:08 – SECURE YOUR DOMAIN NAME AND WEBSITE
✅04:29 – SELECT A BUSINESS STRUCTURE
✅05:22 – GET YOUR EMPLOYER IDENTIFICATION NUMBER
✅05:49 – APPLY FOR YOUR BUSINESS LICENSE AND PERMITS
✅06:21 – FIND THE RIGHT VENDORS
✅07:18 – START MARKETING EARLY
✅08:10 – GET MORE PRODUCTIVE WITH THE RIGHT SOFTWARE
✅08:39 – STOCK YOUR INVENTORY
✅09:47 – MAKE SURE YOUR BUSINESS STAYS COMPLIANT
I think having an accountant is super important. I don't get as much feedback as I want from my accountant, but I get enough and he files my taxes and you make sure I'm doing all the things I'm supposed to do and that I don't get in trouble. And he'll let me know about certain things.
You want to make sure you're compliant. You want to make sure you don't break any rules. You got to make sure, you know, you got copyright rules. You can't use certain images of the Internet. There are so many things that you can be out of compliance with. And the deal is, if you have a question about it in your head, you probably shouldn't do it.
So, all in all, these steps are things that you're going to want to do and are super important. You can't skip any of them and there's none that are negotiable on there. If you have questions about this, put it in the comments below. I'll be happy to answer you. I love to get a comment.
✅ FREE eCommerce course click here: https://jrfisher.kartra.com/page/yt-description
✅ Join my inner circle here (free video) https://www.jrfisher.com/inner-circle-enroll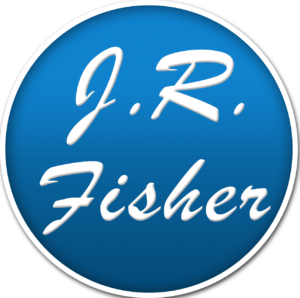 Go Ahead – Stalk Me!
#askjrfisher
#ecommercewebsite
#internetmarketing
How to find profitable products to sell online book: http://bit.ly/jrf-4stephttp://bit.ly/kartra-JR
Facebook Group: http://bit.ly/2kJiiX9 (free training and videos)
www.webcashacademy.com
www.digitalcashacademy.com
www.jrfisher.com
www.survivalcavefood.com
Join our Facebook group for more ideas:
https://www.facebook.com/groups/1020029441473118/
Click here to get the free ebook series
https://www.jrfisher.com/7-ebook-series-start-business-online/
• Subscribe For More Videos – http://www.youtube.com/subscription_center?add_user=jrfishertraining
• Survivalcave Inc./JR Fisher Training
• Phone: 800-719-7650