Newbie's guide to getting consulting clients (part 2 of 2)
If you ask any new coaching or consultant or anybody who's trying to sell their expertise, the number one problem they have is how to get clients. How do we get clients without being a salesperson? In this video, I'm gonna show you exactly how to get consulting clients easy and without any hardcore sale.
This particular video is gonna be about how to get coaching clients or consulting clients whatever you want to call them and I've done it in the past. I don't do it that much now because I don't have the time for it and I got to where I was charging a lot of money to do it and it was not that many people can afford those kinds of rates though I had clients and that wasn't a problem.
This consulting thing is really really cool stuff and I've done it for years. All you got to do is go through these simple steps. It's really a lot easier but people overcomplicate this. There's no need to overcomplicate this and you'll make money. If you've got any expertise in anything, you can make money selling it to somebody else.
These steps are super important and let's get into them now.
✅02:14 – Identify the client that you want to work with.
✅03:48 – Explain everything to them.
✅07:08 – Make sure all the decision-makers are there.
✅10:33 – What would you say occur?
✅11:08 – Have more value in what you think you do.
Now, if you haven't watched part 1, go back to part 1 and watch it.
👆Newbie's guide to getting consulting clients (part 1 of 2) – https://youtu.be/JkY3CEDAjMU
You want to watch both parts of this series because it's super important. If you've got questions about this or anything about specific clients, put it in the comments below and I'll be happy to help you out.
✅ FREE eCommerce course click here: https://jrfisher.kartra.com/page/yt-description
✅ Join my inner circle here (free video) https://www.jrfisher.com/inner-circle-enroll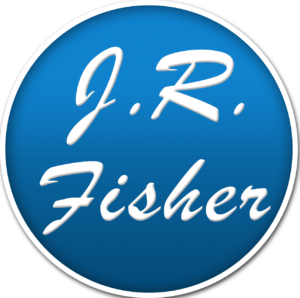 Go Ahead – Stalk Me!
#askjrfisher
#ecommercewebsite
#internetmarketing
How to find profitable products to sell online book: http://bit.ly/jrf-4stephttp://bit.ly/kartra-JR
Facebook Group: http://bit.ly/2kJiiX9 (free training and videos)
www.webcashacademy.com
www.digitalcashacademy.com
www.jrfisher.com
www.survivalcavefood.com
Join our Facebook group for more ideas:
https://www.facebook.com/groups/1020029441473118/
Click here to get the free ebook series
https://www.jrfisher.com/7-ebook-series-start-business-online/
• Subscribe For More Videos – http://www.youtube.com/subscription_center?add_user=jrfishertraining
• Survivalcave Inc./JR Fisher Training
• Phone: 800-719-7650