How to make your audience grow using social media
Do you want to use social media to grow your brand, and you're like, I'm not good at this and I don't know how to do this. Well, you're going to love this video because, in this video, I'm going to show you exactly how to grow your brand using social media without any experience.
Now, no matter what stage you're at with your online business, maybe you're beginning, you've been in business for a while, or you're booming out there, you want to keep growing your audience. Your audience is so very important because the bigger that audience is, the better the chances that you can sell more products. If you have more people, you'll have more eyes on your product using social media and of course, paid advertising can also help you do that.
I'm going to give you some tips on how to grow your social media audience. Please watch the video and learn each step.
✅02:10 – 1. Have a strong social media profile.
✅02:33 – 2. Share quality content.
✅03:11 – 3. Use friend-finding features.
✅02:23 – 4. Add links to all your social accounts.
✅05:12 – 5. Add links to all your emails.
✅05:34 – 6. Cross-promote all your social media accounts.
✅06:05 – 7. Follow your target Twitter audiences.
✅06:44 – 8. Use your Facebook page to like other Facebook pages.
✅07:18 – 9. Open up your Facebook page to other followers.
✅07:35 – 10. Participate in Facebook groups.
✅08:25 – 11. Use hashtags on twitter.
✅08:58 – 12. Use comments in link-in.
Now, you don't get to a stage where you say, I've got enough followers, I've got enough customers, I've got enough subscribers. Remember that this is an everyday thing because they go away. People may love you today and they may get sick of you tomorrow and unsubscribe and they may quit following you. That's why it's really important to understand that you're not going to keep everybody on your following list, your subscriber list, or your email list forever. You got to work even harder. But since they do go away, you've got to replace them and put enough in there to build up again.
Which one of these steps do you think is going to be useful to you? Which one you think is useful or if you've tried some of these, pt that in the comments below. I would love to hear what you're working on.
✅ FREE eCommerce course click here: https://jrfisher.kartra.com/page/yt-description
✅ Join my inner circle here (free video) https://www.jrfisher.com/inner-circle-enroll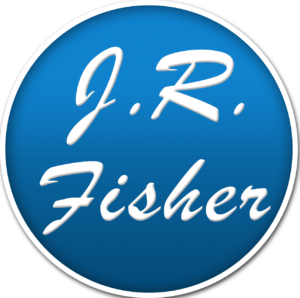 Go Ahead – Stalk Me!
#askjrfisher
#ecommercewebsite
#internetmarketing
How to find profitable products to sell online book: http://bit.ly/jrf-4stephttp://bit.ly/kartra-JR
Facebook Group: http://bit.ly/2kJiiX9 (free training and videos)
www.webcashacademy.com
www.digitalcashacademy.com
www.jrfisher.com
www.survivalcavefood.com
Join our Facebook group for more ideas:
https://www.facebook.com/groups/1020029441473118/
Click here to get the free ebook series
https://www.jrfisher.com/7-ebook-series-start-business-online/
• Subscribe For More Videos – http://www.youtube.com/subscription_center?add_user=jrfishertraining
• Survivalcave Inc./JR Fisher Training
• Phone: 800-719-7650