How to make your Shopify store appear and rank higher in search
Are you looking to get more traffic and more sales for your Shopify store? Would you like for people to stay in your store and buy more of your products? You've come to the right place. In this video. I'm going to show you simple fixes you can do to your Shopify store to get people to stay and buy more.
How can we improve that Shopify store? Whether you realize it or not, search engine rankings can really make or break a Shopify store. A lot of us run ads for a particular page or particular product but imagine that you didn't have to spend money on ads and you actually had traffic coming in.
The great thing about Shopify is it comes really prepackaged with some pretty easy things that you can do. Now, let's look at the things you have to follow to make your Shopify store rank higher in search results.
✅2:51 – 1. OPTIMIZE YOUR SHOPIFY SITE STRUCTURE
✅4:20 – 2. YOU WANT TO IMPROVE YOUR USER EXPERIENCE
✅5:20 – 3. RESEARCH THE RIGHT TARGET KEYWORDS
✅5:56 – 4. OPTIMIZE YOUR SHOPIFY PRODUCT PAGE
✅7:33 – 5. BUILD LINKS TO YOUR STORE
✅8:08 – 6. RANK HIGHER WITH CONTENT MARKETING
✅8:48 – 7. USE THE BEST SEO APPS AND TOOLS FOR YOUR SITE
If they're being successful with some of these things and you do the same things, guess what? You get some of the same success. Have you tried to optimize your Shopify store? Are there things you don't know what to do? Either way, put it in the comments below. I'll answer all your questions.
✅ FREE eCommerce course click here: https://jrfisher.kartra.com/page/yt-description
✅ Join my inner circle here (free video) https://www.jrfisher.com/inner-circle-enroll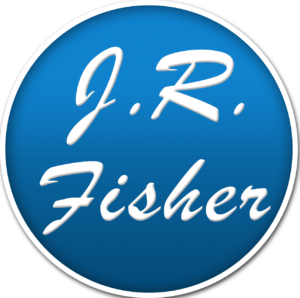 Go Ahead – Stalk Me!
#askjrfisher
#ecommercewebsite
#internetmarketing
How to find profitable products to sell online book: http://bit.ly/jrf-4stephttp://bit.ly/kartra-JR
Facebook Group: http://bit.ly/2kJiiX9 (free training and videos)
www.webcashacademy.com
www.digitalcashacademy.com
www.jrfisher.com
www.survivalcavefood.com
Join our Facebook group for more ideas:
https://www.facebook.com/groups/1020029441473118/
Click here to get the free ebook series
https://www.jrfisher.com/7-ebook-series-start-business-online/
• Subscribe For More Videos – http://www.youtube.com/subscription_center?add_user=jrfishertraining
• Survivalcave Inc./JR Fisher Training
• Phone: 800-719-7650