How to grow your YouTube channel fast
Are you struggling to grow your YouTube channel? Hey, it's hard and it's difficult but there are some tricks and some steps you can take to really accelerate that growth. In this video, I'm just going to give you all those steps.
So, you want to grow your channel but what do we do? We need steps and I got them. Let me give them to you now:
✅01:35 – COMMIT POSTING TO YOUTUBE MULTIPLE TIMES PER WEEK
✅02:33 – DEVELOP A SUSTAINABLE VIDEO PRODUCTION SCHEDULE
✅04:27 – BEGIN WITH AN INTERESTING HOOK
✅04:44 – KEEP TITLES AND OPENING CREDITS SHORT
✅05:35 – ADD END SCREENS
✅08:24 – MAKE SURE TO HAVE YOUR GOAL
❓What is your goal in that particular video?
❓Is it that you want to get more subscribers?
❓Do you want to boost your channel in the algorithm?
❓Are you trying to sell something in your video?
There should be a goal. If you can't say what the goal of that video is, then you need to go back to the drawing board. You need to make sure you have a goal in every video you see. If you pick a goal, you can actually craft your video around that goal instead of the other way around. Do you think you'd go first? What is it you want to do?
✅09:18 – EDIT DISTRACTIONS OUT OF YOUR VIDEO
✅09:50 – DESIGN THUMBNAILS THAT PEOPLE WANNA CLICK ON
✅12:12 – TEST YOUR THUMBNAIL
✅12:33 – CREATE LONGER VIDEOS
✅12:58 – GO LIVE ON YOUTUBE
Give me your opinion in the comments below. Post what you've done, what you've tried, and tell me about your channel. I'm gonna go check it out if you post down there and you just say. "I've got a channel". I'll click on your name, I'll go to your channel, and maybe I'll subscribe to your channel and help you build your list.
✅ FREE eCommerce course click here: https://jrfisher.kartra.com/page/yt-description
✅ Join my inner circle here (free video) https://www.jrfisher.com/inner-circle-enroll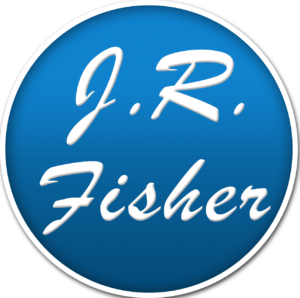 Go Ahead – Stalk Me!
#askjrfisher
#ecommercewebsite
#internetmarketing
How to find profitable products to sell online book: http://bit.ly/jrf-4stephttp://bit.ly/kartra-JR
Facebook Group: http://bit.ly/2kJiiX9 (free training and videos)
www.webcashacademy.com
www.digitalcashacademy.com
www.jrfisher.com
www.survivalcavefood.com
Join our Facebook group for more ideas:
https://www.facebook.com/groups/1020029441473118/
Click here to get the free ebook series
https://www.jrfisher.com/7-ebook-series-start-business-online/
• Subscribe For More Videos – http://www.youtube.com/subscription_center?add_user=jrfishertraining
• Survivalcave Inc./JR Fisher Training
• Phone: 800-719-7650