📡📲💻Digital marketing course for beginners – Part 4 of 4
📡📲💻Digital marketing course for beginners – Part 1 of 4: https://youtu.be/7-acg9XokV0
📡📲💻Digital marketing course for beginners – Part 2 of 4: https://youtu.be/GG8ji6RHfVU
📡📲💻Digital marketing course for beginners – Part 3 of 4: https://youtu.be/GGGoS2veaOY
Digital marketing course for beginners – part 4. This is a four-part series and if you haven't watched the first three videos, you need to go back and do so. They're all part of this playlist Complete Digital Marketing Course. In this video, I'm gonna teach you how to get good at all the things that I've discussed in the first 3 videos. You'll be able to do all those things and become an expert.
You can get good at anything you want but it's pretty hard to be good at every single thing. If you want to single out something like digital marketing and selling stuff online, you can certainly do that and it's not a hard thing to do.
Now, I want to tell you some of the main factors that I've seen over the years why some people are not successful:
✅02:54 – They don't believe they can
✅03:17 – They don't know where to start
✅03:42 – They get bad information
✅04:21 – People give up too early
✅04:35 – Frustration is Success
Here are some ways on how you can get all the training you need to do Digital Marketing:
A lot of people quit because they get frustrated if there's something they can't get answered and they don't get the support they need.
I look forward to seeing you there. Keep in mind that I'll be working with you one-on-one in the inner circle itself plus you have access to our support team and you can put in support tickets. You can actually email us you can you know get the information you need to help you move forward.
Put the comments below. Let me know what you thought of this video. Let me know the questions you may have. I'd love to answer all of them.
✅FREE eCommerce course click here: https://jrfisher.kartra.com/page/yt-description
✅ Join my inner circle here (free video) https://www.jrfisher.com/inner-circle-enroll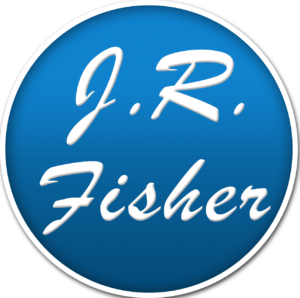 Go Ahead – Stalk Me!
#askjrfisher
#ecommercewebsite
#internetmarketing
How to find profitable products to sell an online book: http://bit.ly/jrf-4stephttp://bit.ly/kartra-JR
Facebook Group: http://bit.ly/2kJiiX9 (free training and videos)
www.webcashacademy.com
www.digitalcashacademy.com
www.jrfisher.com
www.survivalcavefood.com
Join our Facebook group for more ideas:
https://www.facebook.com/groups/1020029441473118/
Click here to get the free ebook series
https://www.jrfisher.com/7-ebook-series-start-business-online/
• Subscribe For More Videos – http://www.youtube.com/subscription_center?add_user=jrfishertraining
• Survivalcave Inc./JR Fisher Training
• Phone: 800-719-7650