🎞️😱Is YouTube a waste of time? The real truth!
Is YouTube a waste of time? The real truth! Hey, how many times have you looked back and said I wish I had I bought this company or I wish I had invested in this. I was looking at Amazon stock the other day and it's now over $2,800 a share. If in 2008 you had bought Amazon stock, it was $48 a share. If you had invested a hundred shares or $4,800 bucks investment, that same investment would be worth $280,000.
Why do I share that with you? YouTube is like that now. You may say that there are hundreds of thousands or millions of people competing on it making videos, but it's bigger now. The audience is bigger now. More people listen to YouTube videos now. That's why I'm doing one. You can really get a big bang for your buck. In this video, I want to show you some of the finer points about YouTube and why now could possibly be the best time to make videos.
Here are the facts why you should start making your own YouTube channel:
02:09 – YouTube is #1
03:21 – Only 15% of their traffic from the US
03:26 – 85% from other countries
03:49 – 93% of the video watchers in India
04:36 – Only 33% of the popular videos are in English
04:50 – 500 hours of video are uploaded
05:23 – 70% of what people watch on Youtube are determined by the Recommendation Algorithms
06:28 – 6.5 Pages on Youtube
06:40 – 79% of the views come from 10% of the Most Popular Youtube Video
07:36 – Views connected T.V. Screens had increased by 39%
07:55 – Whether a video relates to a viewers interest that's 3x more important to people than whether is a famous person
08:16 – The Relevance of a Person Interest is 1.6x more important to the Viewers than the Production Value
08:44 – Which Product to Buy
09:10 – 70% more Youtubers are engaging with creators or channels
09:23 – People are watching 70% Less harmful or miss information videos
09:42 – YouTube will make 5.5 Billion Dollars in Advertising Revenue 2020 alone
10:17 – The number of channels that earn over $10,000 a year on more grow by 50% in the past year
10:35 – Youtube is now the second most preferred way to watch videos on T.V.
Please put your comments below. Let me know what you thought of this video. If you have any input for the viewers of this channel, we would really appreciate that.
✅FREE eCommerce course click here: https://jrfisher.kartra.com/page/yt-description
✅ Join my inner circle here (free video) https://www.jrfisher.com/inner-circle-enroll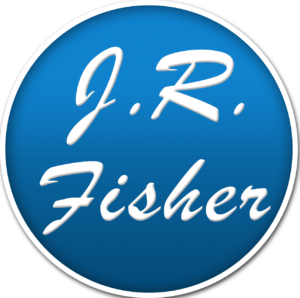 Go Ahead – Stalk Me!
#askjrfisher
#ecommercewebsite
#internetmarketing
How to find profitable products to sell an online book: http://bit.ly/jrf-4stephttp://bit.ly/kartra-JR
Facebook Group: http://bit.ly/2kJiiX9 (free training and videos)
www.webcashacademy.com
www.digitalcashacademy.com
www.jrfisher.com
www.survivalcavefood.com
Join our Facebook group for more ideas:
https://www.facebook.com/groups/1020029441473118/
Click here to get the free ebook series
https://www.jrfisher.com/7-ebook-series-start-business-online/
• Subscribe For More Videos – http://www.youtube.com/subscription_center?add_user=jrfishertraining
• Survivalcave Inc./JR Fisher Training
• Phone: 800-719-7650