📋✏️Will you succeed as an entrepreneur? Simple Test
Will you succeed as an entrepreneur? Simple Test. Hey, do you want to know if you're going to make it as an entrepreneur? You came to the right place because, in this video, I'm going to give you a simple test. There are only 10 questions and it will give you an indication of whether you should move ahead as being an entrepreneur. So if you're ready to take the test, let's get going.
We're going to start the quiz. What I'm going to suggest you do is that you write down somewhere. Get a pad of paper and I want you to take this quiz.
Here are the questions as your reference:
📝02:54 – 1. The following is closest to describing my ideal workday…
📝03:20 – 2. When there's a big challenge at work, I am most likely to…
📝03:49 – 3. Problems get me excited to solve them?
📝04:03 – 4. I am at my best when…
📝04:23 – 5. If I didn't know where my next paycheck was coming from, I would…
📝04:48 – 6. The following best describes my attitude towards customers…
📝05:08 – 7. If an irate customer left a negative online review, my reaction would be…
📝05:28 – 8. As an entrepreneur, if the bank told me no to a business loan, I would…
📝05:50 – 9. If the trash in my startup needed emptying and I had no money to hire staff, I would…
📝06:08 – 10. I can't wait to get to work in the morning when it's something I love…
So, how did you do? what's your score? How many did you get? Did you get 10 out of 10? Anybody out there got 10 out of 10? Put it in the comments below. If you get 10 out of 10, that would be amazing if not, let me know what your score is. Put below what your score was and what you thought of this test.
✅FREE eCommerce course click here: https://jrfisher.kartra.com/page/yt-description
✅ Join my inner circle here (free video) https://www.jrfisher.com/inner-circle-enroll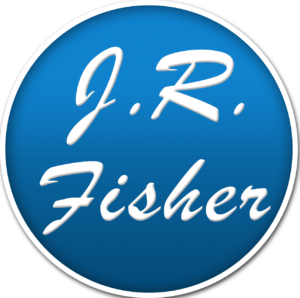 Go Ahead – Stalk Me!
#askjrfisher
#ecommercewebsite
#internetmarketing
How to find profitable products to sell an online book: http://bit.ly/jrf-4stephttp://bit.ly/kartra-JR
Facebook Group: http://bit.ly/2kJiiX9 (free training and videos)
www.webcashacademy.com
www.digitalcashacademy.com
www.jrfisher.com
www.survivalcavefood.com
Join our Facebook group for more ideas:
https://www.facebook.com/groups/1020029441473118/
Click here to get the free ebook series
https://www.jrfisher.com/7-ebook-series-start-business-online/
• Subscribe For More Videos – http://www.youtube.com/subscription_center?add_user=jrfishertraining
• Survivalcave Inc./JR Fisher Training
• Phone: 800-719-7650