9 free ways to build an email list
Building an email list is really hard if you don't know how to do it. In this video, I'm gonna make it really easy. Imagine having an email list that could generate thousands of dollars a day and you did it all with free methods. That's exactly what I'm gonna show you in this video.
A lot of that money came from emails. I want to share with you all those things that you can do especially if you don't have a big budget right now. You can actually build that email list and not have to spend money o do it.
I've heard people say that email is dead or email doesn't make any money. Email may not make as much as it did a few years ago however, it's still wildly profitable. On average, for every $1
spent from advertising one email, $40 comes back so that's a pretty good return.
✅02:35 – 2 MAJOR CONDITIONS TO SUCCESS
1. Traffic to your website
2. Have decent signup forms
Now, I'm going to recommend that you use Kartra. Kartra is amazing because it has the signup forms already built into it and you can build your landing pages and sales funnels.
✅Kartra all in one email provider: http://bit.ly/kartra-JR
✅Get Kartra Email & Funnel Maker for $1: http://bit.ly/kartra-trial1
💡WHAT IS AN EMAIL LIST?
✅03:40 – 1. DEFINITION OF EMAIL LIST
✅05:38 – 2. KEEP YOUR LIST HEALTHY
✅06:21 – 3. NEVER BUY AN EMAIL LIST
Now, if you want to build a good email list that's gonna make you some money, follow these 9 steps:
✅07:42 – 1. UNDERSTAND WHAT OPT-IN FORM IS
✅09:08 – 2. USE A SURPRISE POP-UP
✅10:30 – 3. THE POWER OF THE INCENTIVE
✅11:47 – 4. GAMIFICATION
✅12:30 – 5. TARGETED LANDING PAGE
✅13:56 – 6. USE POWERFUL LEAD MAGNET
✅16:02 – 7. DO GIVEAWAYS THAT WORK
✅17:51 – 8. USE REFERRAL PROGRAMS
✅18:30 – 9. OFFLINE LIST BUILDING
If you follow all these 9 steps, you'll be able to build your own list that could generate thousands of dollars a day and you did it all with free methods.
Let me know which one of these methods you're going to use or you have used. Is there something that's worked for you? Put that in the comments below. If you have any questions about this, put it in the comments below I'd love to read and answer all of them.
✅ FREE eCommerce course click here: https://jrfisher.kartra.com/page/yt-description
✅ Join my inner circle here (free video) https://www.jrfisher.com/inner-circle-enroll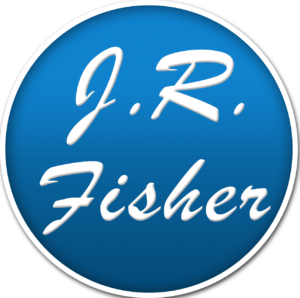 Go Ahead – Stalk Me!
#askjrfisher
#ecommercewebsite
#internetmarketing
How to find profitable products to sell online book: http://bit.ly/jrf-4stephttp://bit.ly/kartra-JR
Facebook Group: http://bit.ly/2kJiiX9 (free training and videos)
www.webcashacademy.com
www.digitalcashacademy.com
www.jrfisher.com
www.survivalcavefood.com
Join our Facebook group for more ideas:
https://www.facebook.com/groups/1020029441473118/
Click here to get the free ebook series
https://www.jrfisher.com/7-ebook-series-start-business-online/
• Subscribe For More Videos – http://www.youtube.com/subscription_center?add_user=jrfishertraining
• Survivalcave Inc./JR Fisher Training
• Phone: 800-719-7650