8 passive ways to make money without a product
Now, if you've been trying to figure out ways to make passive income online and you don't have a product, this video is for you.
In this video, I'm going to show you 8 ways you can make passive income 24/7. You don't need to invest any money and inventory whatsoever.
Now, here's the truth, making money 24/7 while you sleep, while you're at the beach, while you're at the movies, or while you're eating dinner is a pretty cool idea and it is passive income. I know it works because I've done it. However, nothing is truly passive, you have to do some work upfront to get that passive income going so you can't just sit in your chair one day and all of a sudden money starts coming. You've got to put some effort in upfront and once you've done that, there are some truly passive ways to make money.
Let's jump right into that right now and we're gonna talk about the ways the to make money passively:
✅2:30 – 1. PROFESSIONAL SPOKESPERSON
2:50 – UPWORK
3:48 – FIVERR
✅6:38 – 2. UDEMY, Website that people purchase courses on.
✅7:50 – 3. EBOOK
✅8:38 – 4. MEMBERSHIP SITE
✅9:47 – 5. PHOTOGRAPHY
10:02 – FOTOLIA
10:16 – SHUTTERSTOCK
✅10:50 – 6. MAKE VIDEOS
✅11:49 – 7. OFFER COURSE ON YOUTUBE
✅12:06 – 8. OFFER FREE DOWNLOADS
Which one of these things do you think you're gonna do okay? Are you gonna do one of them? If so, which one you think is the most hopeful to you? Please put your comments down below and let me know what you thought of this video. Also, please don't forget to subscribe and hit the bell to receive notifications every time I do a new video.
✅ FREE eCommerce course click here: https://jrfisher.kartra.com/page/yt-description
✅ Join my inner circle here (free video) https://www.jrfisher.com/inner-circle-enroll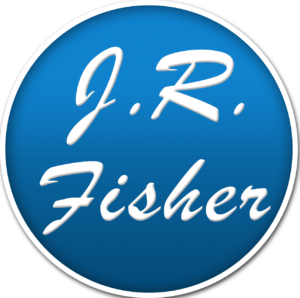 Go Ahead – Stalk Me!
#askjrfisher
#ecommercewebsite
#internetmarketing
How to find profitable products to sell online book: http://bit.ly/jrf-4step
Kartra all in one email provider: http://bit.ly/kartra-JR
Facebook Group: http://bit.ly/2kJiiX9 (free training and videos)
www.webcashacademy.com
www.digitalcashacademy.com
www.jrfisher.com
www.survivalcavefood.com
Join our Facebook group for more ideas:
https://www.facebook.com/groups/1020029441473118/
Click here to get the free ebook series
https://www.jrfisher.com/7-ebook-series-start-business-online/
• Subscribe For More Videos – http://www.youtube.com/subscription_center?add_user=jrfishertraining
• Survivalcave Inc./JR Fisher Training
• Phone: 800-719-7650