How to earn money on YouTube – 6 tips for beginners
How to earn money on YouTube – 6 tips for beginners. So, you've heard about these people making money on YouTube. How are they doing it? Well, I'm gonna give you a little hint and it's not the way you think. In this video, I'm gonna show you how you can quickly make money on youtube and you don't need any subscribers or tens of thousands of views. I'm going to show you how to make money quickly.
YouTube has become the world's portal for learning and entertainment. As a matter of fact, I actually have YouTube tv now and it gives me access to all kinds of stations and everything. YouTube has really morphed into something different and it's time that you took advantage of it too because a lot of people are now. The total YouTube users in 2019 worldwide has over 1.9 billion monthly active users and that means logging in YouTube has over 30 million visitors daily. Think about that YouTube is available in more than 91 countries and it supports 80 different languages every minute 300 hours of video are uploaded on YouTube and is currently the second most viewed social platform and the second-highest ranked site out of 86 overall.
Here the 6 things that beginners and pros need to do to set up YouTube videos for success:
✅ 03:11 1. – Well SEO'd Headline.
🤑Get 30% OFF TubeBuddy – Click Here: http://www.tubebuddy.com/reftb
✅ 04:17 – 2. Engage in thumbnail
✅ 04:44 – 3. The video has to be the right video link
✅ 05:46 – 4. Good description
✅ 06:11 – 5. Tags
✅ 07:02 – 6. Use close captions on your videos
💡07:41 – How you really gonna make money.
💡08:26 – 1. Affiliate links
💡08:44 – 2. Opt-ins to the list
💡09:07 – 3. I can sell something in my description
💡09:30 – 4. Sponsored videos
💡10:38 – 5. The original one was paid for ads
So, that's kind of an overview of how our beginners get started on YouTube. It takes a lot of time and this is not an overnight thing. It's something that you're gonna have to work on all the time to build it up and then once you get it built up, you got to keep working on it then too. Make sure you respond to comments and make sure you ask for people to subscribe and ring the bell to turn on notifications. If you any questions and want to learn more, please leave your comments below. I'd love to answer all your questions.
✅ FREE eCommerce course click here: https://jrfisher.kartra.com/page/yt-description
✅ Join my inner circle here (free video) https://www.jrfisher.com/inner-circle-enroll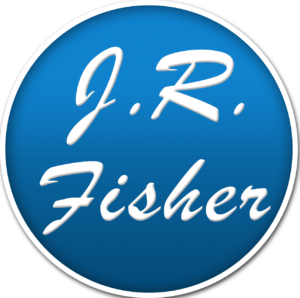 Go Ahead – Stalk Me!
#askjrfisher
#ecommercewebsite
#internetmarketing
How to find profitable products to sell online book: http://bit.ly/jrf-4stephttp://bit.ly/kartra-JR
Facebook Group: http://bit.ly/2kJiiX9 (free training and videos)
www.webcashacademy.com
www.digitalcashacademy.com
www.jrfisher.com
www.survivalcavefood.com
Join our Facebook group for more ideas:
https://www.facebook.com/groups/1020029441473118/
Click here to get the free ebook series
https://www.jrfisher.com/7-ebook-series-start-business-online/
• Subscribe For More Videos – http://www.youtube.com/subscription_center?add_user=jrfishertraining
• Survivalcave Inc./JR Fisher Training
• Phone: 800-719-7650