How to make a YouTube video – beginner's guide part 1 of 2
Hey, it's no secret, YouTube is the place you want to post videos. It's the number one platform on the Internet. YouTube has over 2 billion active users and 1 billion video hours are watched every single day. To put that in perspective that's 114,000 years of videos consumed every single day. YouTube creators can make hundreds or thousands or tens of thousands of dollars a month creating videos so I know you're interested now.
Today, I'm going to share with you the tips tricks and techniques that some of the top YouTubers use and I'm going to show you exactly what you should and shouldn't do.
I do want to remind you this is part 1 of 2. There's a lot of steps you got to go through to make videos and get people to actually watch them. There are actually 10 steps to making these videos so I'm gonna put the first five in this video and then the second five and part 2.
Now, let's look at these steps and start making your own YouTube video:
✅02:20 – 1. CREATE A YOUTUBE STRATEGY
✅05:15 – 2. MAKE SURE YOUR VIDEO CAN BE FOUND ON YOUTUBE
✅07:10 – 3. FIND YOUTUBE IDEAS AND TOPICS TO MAKE YOUR VIDEOS ON
✅10:37 – 4. UNDERSTAND YOUTUBE EQUIPMENT FOR BEGINNERS
✅13:43 – 5. YOU GOTTA LEARN THE FIRST YOUTUBE VIDEO YOU SHOULD MAKE
Now, go through all five of these steps I just gave you, and then you gotta watch the second half of this. The second half of this wraps this up. Are you already making videos? Have you tried it? If you have questions about it, put it in the comments below. Maybe you did a video already or maybe you're already there. I'd love to hear about it.
✅ FREE eCommerce course click here: https://jrfisher.kartra.com/page/yt-description
✅ Join my inner circle here (free video) https://www.jrfisher.com/inner-circle-enroll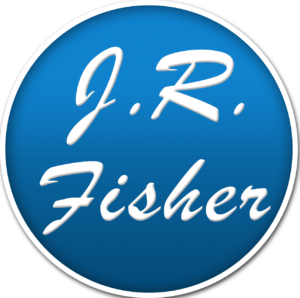 Go Ahead – Stalk Me!
#askjrfisher
#ecommercewebsite
#internetmarketing
How to find profitable products to sell online book: http://bit.ly/jrf-4stephttp://bit.ly/kartra-JR
Facebook Group: http://bit.ly/2kJiiX9 (free training and videos)
www.webcashacademy.com
www.digitalcashacademy.com
www.jrfisher.com
www.survivalcavefood.com
Join our Facebook group for more ideas:
https://www.facebook.com/groups/1020029441473118/
Click here to get the free ebook series
https://www.jrfisher.com/7-ebook-series-start-business-online/
• Subscribe For More Videos – http://www.youtube.com/subscription_center?add_user=jrfishertraining
• Survivalcave Inc./JR Fisher Training
• Phone: 800-719-7650