How do I make money with courses with no talent required?
Hey, you've probably heard about all these people making money with online courses and you want to be part of it and I don't blame you. I became part of it and I really enjoyed it. In this video, I'm going to show you the exact steps to creating marketing and hosting an online course. And guess what? You don't need any special talent.
Now, people go online for a variety of reasons, you know, entertainment, socializing, all that. And you could go to YouTube and literally watch a course on just about anything you wanted from heart surgery to know how to build a house. So there's a lot of information out there and people are used to accessing it. Generally, they will access some basic courses but in many cases, they're looking for more information and looking for a full-blown course and that's where you can come in and where you can make some money now. The truth is, you just have to know more than your audience and that's what makes you an expert.
By 2021 they say online course sales are supposed to reach $240,000,000,000 and that's a lot of money. Why not get your share of it? A lot of people think they have to have this wealth of knowledge to create a course and nothing could be further from the truth. You don't need that. The truth is, you just have to know more than your audience and that's what makes you an expert.
Before we get into creating this course, I think it's wise to look at the pros and cons of it. You know, not everything is as easy as it seems, but creating courses does have some pros. Let's check them out:
✅03:35 – Creating a course is time-consuming.
✅04:02 – Target what is already selling out there on the market.
✅04:11 – You gonna find your sweet spot on pricing.
⚙Creating a Course:
✅04:54 – 1. Pick a subject.
✅05:08 – 2. Do your market research.
✅05:23 – 3. Do an outline of your course.
✅05:41 – 4. Decide the best methods to deliver your lessons.
✅06:20 – 5. Create your lessons.
✅06:49 – 6. Determine how you'll sell your lessons.
✅07:25 – 7. Load your course on up.
✅08:13 – 8. You gonna market your course.
✅08:54 – 9. Keep your information up to date.
✅09:13 – 10. Rinse and repeat.
You know, it's crazy how much money can be made on this. I know a lot of people will say to themselves, well, I don't know if I want to create a course because I don't know if it'll work out. The only way it won't work out is if you don't do it. It's not going to work out if you don't do it now. You create a course and have trouble selling it or trouble marketing. Yes, of course, you can. But if you're doing what I tell you to do in these steps, if you're looking at other people's courses, if you're looking at what they're doing and you emulate what they're doing and they're already successful. Apply these steps and make some money.
Now, what did you think of this video? I want to hear. Give me a thumbs up if you like it. Put your comments below. Tell me what part you think will work for you or what parts you've done. Maybe you're working on a course and you have a question about what you need to do next, put that in the comments below.
✅ FREE eCommerce course click here: https://jrfisher.kartra.com/page/yt-description
✅ Join my inner circle here (free video) https://www.jrfisher.com/inner-circle-enroll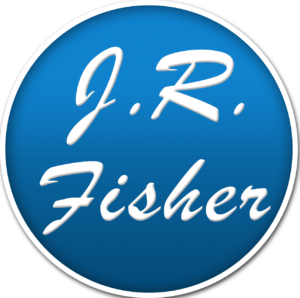 Go Ahead – Stalk Me!
#askjrfisher
#ecommercewebsite
#internetmarketing
How to find profitable products to sell online book: http://bit.ly/jrf-4stephttp://bit.ly/kartra-JR
Facebook Group: http://bit.ly/2kJiiX9 (free training and videos)
www.webcashacademy.com
www.digitalcashacademy.com
www.jrfisher.com
www.survivalcavefood.com
Join our Facebook group for more ideas:
https://www.facebook.com/groups/1020029441473118/
Click here to get the free ebook series
https://www.jrfisher.com/7-ebook-series-start-business-online/
• Subscribe For More Videos – http://www.youtube.com/subscription_center?add_user=jrfishertraining
• Survivalcave Inc./JR Fisher Training
• Phone: 800-719-7650