How to use Kartra to host courses
Hey, are you thinking about putting a course online? I got to tell you, Kartra's the way to go. I've used so many of the different ones like Kajabi, Udemy, and all these different places and I got to tell you Kartra's the best. In this video, I'm gonna show and explain to you how you can use Kartra and save yourself a lot of money and make a ton of money and also use it for other things.
I got to tell you I've been through a lot of different email providers, platforms, and funnel makers and when I moved over to Kartra, my email deliverability was better and that can make you money right there. If people don't see your emails then you can't make any money. I also saved hundreds maybe thousands of dollars a month on the services that Kartra provides because they're cheaper, they cost less, and they have a lot of these things included. I actually canceled eight pieces of software when I got Kartra and pay less money a month so let's get into it.
🙀Kartra all in one email provider: http://bit.ly/kartra-JR
🙀Get Kartra Email & Funnel Maker for $1: http://bit.ly/kartra-trial1
Watch the full video and learn how you can host courses and earn money using Kartra.
 07:21 – The course management
07:47 – People don't even see the design of your course until they already bought it
08:52 – Analytics
Once you get in there and you learn it, it's gonna be like second nature to you. Don't quit and just get in there. If you get in there and you do have questions, I'd love to help you out. Put your comments if you have questions about it you need help. We're here to help you and that's what this channel is all about. I'll help you grow your business.
✅ FREE eCommerce course click here: https://jrfisher.kartra.com/page/yt-description
✅ Join my inner circle here (free video) https://www.jrfisher.com/inner-circle-enroll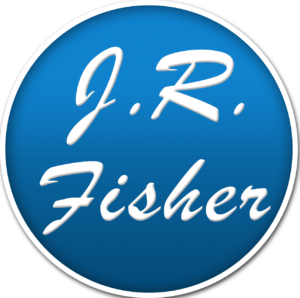 Go Ahead – Stalk Me!
#askjrfisher
#ecommercewebsite
#internetmarketing
How to find profitable products to sell online book: http://bit.ly/jrf-4stephttp://bit.ly/kartra-JR
Facebook Group: http://bit.ly/2kJiiX9 (free training and videos)
www.webcashacademy.com
www.digitalcashacademy.com
www.jrfisher.com
www.survivalcavefood.com
Join our Facebook group for more ideas:
https://www.facebook.com/groups/1020029441473118/
Click here to get the free ebook series
https://www.jrfisher.com/7-ebook-series-start-business-online/
• Subscribe For More Videos – http://www.youtube.com/subscription_center?add_user=jrfishertraining
• Survivalcave Inc./JR Fisher Training
• Phone: 800-719-7650