📩Why Kartra is the best digital marketing platform – Part 2
Now, if you haven't watched part 1, you want to go back and watch it these two videos. In the first video, I walk through all the things that Kartra can do. In this video here, I'm going to get into analytics and some of the other more technical stuff with Kartra. You're gonna love it. You're gonna like Kartra.
I don't care what you use. Kartra's better. Here are some of the things you can do with Kartra:
✅02:45 – You can import your leads
✅02:48 – You can add leads manually
✅02:50 – You can do a list of leads from the CSP File
✅03:00 – You can also create forms to collect leads
Here are some examples of the form builders right here for the record. This consistency between modules is something I really like about Kartra, in fact, this was one of my biggest gripes with most of the other software programs I had. Here are some examples:
✅03:30 -Single Op-in's
✅03:31 – Double Op-in's
✅03:32 – Custom Success URL
✅03:35 – Welcome messages when people's signed-up
✅03:37 – Tagging
✅03:39 – Automation
✅03:40 – Behaviors
✅03:41 – Dozens of temples for you to use
✅04:59 – Sequence Builder
✅05:37 – Marketing Campaigns
Kartra basically gives you everything you want. Now, the important thing I think also is pricing and Kartra really kind of got it there too. Kartra has two main pricing plans for smaller businesses.
✅07:07 – Pricing
If you haven't watched the video one, I do want to remind you to go back and watch video one. Here's the link: https://youtu.be/YpWiL1TGzKs
If you have questions about email providers about making money online, about selling stuff online, or if you've had some successes you'd like to share that would be really helpful to other people, please put that in the comments below.
✅FREE eCommerce course click here: https://jrfisher.kartra.com/page/yt-description
✅ Join my inner circle here (free video) https://www.jrfisher.com/inner-circle-enroll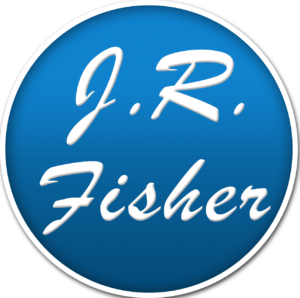 Go Ahead – Stalk Me!
#askjrfisher
#ecommercewebsite
#internetmarketing
How to find profitable products to sell an online book: http://bit.ly/jrf-4stephttp://bit.ly/kartra-JR
Facebook Group: http://bit.ly/2kJiiX9 (free training and videos)
www.webcashacademy.com
www.digitalcashacademy.com
www.jrfisher.com
www.survivalcavefood.com
Join our Facebook group for more ideas:
https://www.facebook.com/groups/1020029441473118/
Click here to get the free ebook series
https://www.jrfisher.com/7-ebook-series-start-business-online/
• Subscribe For More Videos – http://www.youtube.com/subscription_center?add_user=jrfishertraining
• Survivalcave Inc./JR Fisher Training
• Phone: 800-719-7650