✌️🤑👍How to make thank you pages that make money
How to make thank you pages that make money. What if I told you that you could make more money after somebody bought from you or downloaded one of your files. It can double, triple, or quadruple your money with a thank you page. In this video, I'm going to show you exactly how to do that.
I'm going to show you how you don't have to do more work and you still get to make more money. That's pretty cool, right? You've got some pages that are functional right now that you're using in digital marketing, but you're probably not using them to the full extent and that's what we're going to do in this video. We will be creating thank you pages.
The thank-you page is designed with a digital marker in mind. Not the average person to keep the momentum going. You have some momentum right now and you got them to do something. There was some action that happened where they would have never gotten to this.
I want you to watch the video and look at these things to consider when creating your "Thank You" page:
✅02:42 – CONFIRMATION MESSAGE
✅03:17 – CLEAR CALL TO ACTION
✅03:23 – INSTRUCTIONS ON WHAT YOU WANT THEM TO DO NEXT
✅05:30 – LOW DOLLAR OR JUST AN OPT-IN
✅05:36 – PURCHASE A RELATED PRODUCT
✅05:54 – CREATE AN ACCOUNT
✅05:58 – FILL UP SOME TYPE OF SURVEYS
✅06:31 – SPECIFIC INSTRUCTIONS
✅07:46 – SNOWBALL EFFECT
✅08:21 – SMART BRIBE
✅08:49 – LEAD NURTURING
✅09:09 – GETTING THEM ON TO A WEBINAR
✅09:19 – TRIPWIRE PAGE
You know, it was in the beginning, but marketers because they're wise, they figured out that that's another opportunity to communicate with their audience, to turn prospects into buyers, to turn prospects into happier prospects, by giving them content, to turn prospects into attendees for webinars, to turn prospects into bigger buyers, okay. Who already bought. So every time you confirm a sale, every time you confirm an opt-in every time you confirm a webinar registration, make sure it goes to a page with another offer. Will all the people take your additional offer? Of course not. Will a portion of them take it? Of course, they will. Why would you want to miss out on that? Right. This is a great idea.
If you have any questions about this video or anything about digital marketing, please leave them in the comments below. I'd love to answer all your questions.
✅FREE eCommerce course click here: https://jrfisher.kartra.com/page/yt-description
✅ Join my inner circle here (free video) https://www.jrfisher.com/inner-circle-enroll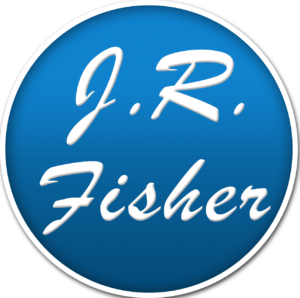 Go Ahead – Stalk Me!
#askjrfisher
#ecommercewebsite
#internetmarketing
How to find profitable products to sell an online book: http://bit.ly/jrf-4stephttp://bit.ly/kartra-JR
Facebook Group: http://bit.ly/2kJiiX9 (free training and videos)
www.webcashacademy.com
www.digitalcashacademy.com
www.jrfisher.com
www.survivalcavefood.com
Join our Facebook group for more ideas:
https://www.facebook.com/groups/1020029441473118/
Click here to get the free ebook series
https://www.jrfisher.com/7-ebook-series-start-business-online/
• Subscribe For More Videos – http://www.youtube.com/subscription_center?add_user=jrfishertraining
• Survivalcave Inc./JR Fisher Training
• Phone: 800-719-7650