How online sales are affected by world events
Are you concerned about how this pandemic is going to affect your business? Well, you should be in this video, we will talk about what's already happened, what's likely to happen, and what you can do to protect your business.
SHORT TERM EFFECT
People who sell like medical supplies, toilet paper, and paper towels, their sales are going up but long term, the question is, what's going to really happen? As the coronavirus went around the world, everything was affected like concerts, large events, shopping, restaurants, and the list is endless as to how many businesses it actually affected.
LONG TERM EFFECT
We really don't know what's going to happen. It's all a big guess. Now, obviously, short term, it's going to interrupt the supply chain, and products from China are going to slow down or if we're even going to buy products from China in the U.S. now, manufacturing may even change. We may even bring back manufacturing to America.
In a survey conducted in March 2020. 47% of retailers said that their business was affected negatively, another 33% said it's really too early to tell, 58% we're pretty sure that it was going to affect the consumer confidence, 22% felt like it might affect the consumer confidence. This matters because consumer confidence is the one thing that affects the economy more than anything else. Now, based on 5.5 million anonymous aggregated web site visits, a 58% increase in sales overall online, and an 8.8% increase of people who actually shop online.
Now, watch the video and learn in detail online sales are affected by world events and learn how you can avoid it and know the steps you can do to help save your business.
✅ FREE eCommerce course click here: https://jrfisher.kartra.com/page/yt-description
✅ Join my inner circle here (free video) https://www.jrfisher.com/inner-circle-enroll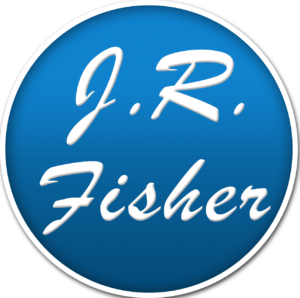 Go Ahead – Stalk Me!
#askjrfisher
#ecommercewebsite
#internetmarketing
How to find profitable products to sell online book: http://bit.ly/jrf-4stephttp://bit.ly/kartra-JR
Facebook Group: http://bit.ly/2kJiiX9 (free training and videos)
www.webcashacademy.com
www.digitalcashacademy.com
www.jrfisher.com
www.survivalcavefood.com
Join our Facebook group for more ideas:
https://www.facebook.com/groups/1020029441473118/
Click here to get the free ebook series
https://www.jrfisher.com/7-ebook-series-start-business-online/
• Subscribe For More Videos – http://www.youtube.com/subscription_center?add_user=jrfishertraining
• Survivalcave Inc./JR Fisher Training
• Phone: 800-719-7650