If you want to work from home, do this – part 1 of 2
The work from home movement got a big push from COVID-19. So, we've all seen that a lot of people are working from home but you know, even before that, a lot of people were switching to working from home if this is something you want to do.
You're gonna want to watch this video to the entirety and you're also gonna want to watch part 2 this is part 1 of 2 parts in a series on how you can work from home. In this video I'm gonna show you how you can work from home for your present employer and if that doesn't work, I'll even show you companies that will allow you to work for them at home.
Thanks to technology, things like Skype, Zoom, Google Hangouts, and FaceTime and all these other programs out there, a lot of people are figuring out they can actually work from home and you probably can too. It's attractive as employees because we don't have to work, we can eat at the house, we can save ourselves money, we can be around our family, and we can do our own comfortable environments.
Now, let's check the things that make it really beneficial to start working from home:
✅01:41 – WORK FROM HOME
✅02:55 – TECHNOLOGY
✅03:20 – GOOD WORK SCHEDULE
✅03:55 – CERTAIN JOBS ONLINE
✅04:24 – VARIETY OF BIG COMPANIES
✅04:48 – ORGANIZE THINGS
✅05:19 – HOW YOU COMMUNICATE WITH YOUR FELLOW EMPLOYEE
✅05:44 – SET UP A FUNCTIONAL WORKSPACE
✅06:25 – YOU WILL NEED A RIGHT INTERNET SPEED
✅07:22 – SET UP THE RIGHT PHONE APP
✅08:33 – PLAN EXTRA SOCIAL INTERACTIONS
✅10:25 – COMPANIES THAT YOU CAN ACTUALLY GET A JOB FROM
There are so many different positions that you can get and work from home. Why not check it out. So that should give you some ideas of things you need to do and if your company won't let you work from home, there are companies that will let you and you can certainly go apply to those companies. In the next video, I'm gonna talk about companies you could work for at home and avoid scams because there are some scams out there. Also, let me know if you have questions or any concerns about working from home. I'd love to answer them. Please leave your comments below.
✅Make sure to watch the first part of this video. Please click on the link below:
✅ FREE eCommerce course click here: https://jrfisher.kartra.com/page/yt-description
✅ Join my inner circle here (free video) https://www.jrfisher.com/inner-circle-enroll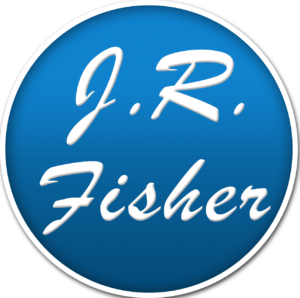 Go Ahead – Stalk Me!
#askjrfisher
#ecommercewebsite
#internetmarketing
How to find profitable products to sell online book: http://bit.ly/jrf-4stephttp://bit.ly/kartra-JR
Facebook Group: http://bit.ly/2kJiiX9 (free training and videos)
www.webcashacademy.com
www.digitalcashacademy.com
www.jrfisher.com
www.survivalcavefood.com
Join our Facebook group for more ideas:
https://www.facebook.com/groups/1020029441473118/
Click here to get the free ebook series
https://www.jrfisher.com/7-ebook-series-start-business-online/
• Subscribe For More Videos – http://www.youtube.com/subscription_center?add_user=jrfishertraining
• Survivalcave Inc./JR Fisher Training
• Phone: 800-719-7650