📦How to set up a Dropshipping business
Okay, you've heard about it. All these people make all this money in drop shipping, and you'd like to get your part of it. And I understand why because I got my share. In this video, I'm going to tell you exactly how dropshipping works. I'm also going to tell you how to set up your own dropshipping business, find the right ideas and products.
✅What is Dropshipping?
It allows you to start a dropshipping business without any inventory whatsoever. This way you can sell products to customers to collect money and the manufacturer or distributor actually ships the product out to the customer. So you could virtually run your business from your living room, couch, your kitchen table, or a local coffee shop.
✅How profitable is a Dropshipping Business?
Well, to give you an example, the other day, I was listening to a restaurant tour in Los Angeles, and she said, the average restaurant in Los Angeles is working on a 4% profit. Well, I can tell you many times on drop shipping, it can be 20, 30, 40, even 50% profit, which is fantastic because I understand that that restaurant that is operating in that city, they've got rent. They've got employees, they've got overhead, they've got costs of food, and they've got all these other components that you simply won't have. All you're going to have is a presence online.
Now, here are some ways how you can get ideas on how to start drop-shipping:
✅06:01 – GOOGLE TRENDS
✅06:15 – CHECK YOUR COMPETITORS
✅06:30 – YOU NEED TO FIND A SUPPLIER
✅07:51 – MARKET
✅10:04 – OPTIMIZE
Overall, dropshipping is a great business model. It's one where you don't have to invest a lot of money. You don't have to have a ton of knowledge out there either. It's just really not required. And the software takes care of most of the tasks for you. They can automate everything. If you have questions about dropshipping, do me a favor, but those in the comments below. Anything you've tried on drop shipping that you think will be helpful, but that in the description below too. It will help everybody else out.
✅FREE eCommerce course click here: https://jrfisher.kartra.com/page/yt-description
✅ Join my inner circle here (free video) https://www.jrfisher.com/inner-circle-enroll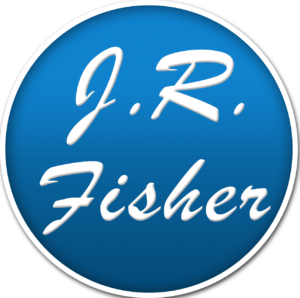 Go Ahead – Stalk Me!
#askjrfisher
#ecommercewebsite
#internetmarketing
How to find profitable products to sell an online book: http://bit.ly/jrf-4stephttp://bit.ly/kartra-JR
Facebook Group: http://bit.ly/2kJiiX9 (free training and videos)
www.webcashacademy.com
www.digitalcashacademy.com
www.jrfisher.com
www.survivalcavefood.com
Join our Facebook group for more ideas:
https://www.facebook.com/groups/1020029441473118/
Click here to get the free ebook series
https://www.jrfisher.com/7-ebook-series-start-business-online/
• Subscribe For More Videos – http://www.youtube.com/subscription_center?add_user=jrfishertraining
• Survivalcave Inc./JR Fisher Training
• Phone: 800-719-7650