💲💻💲Make money from home without experience
Make money from home without experience. Is that what you want to do? Do you want to make some money from home with no experience? Well, I'm doing it right now. This is my office in my home, and I'm actually generating an income and have been since 2009. Now I have an office down the road and don't ever go to it. They answer the phones, they do all that stuff. I don't need to, I can do everything online and that's what I want to show you. In this video, I want to show you ways that you can make money from home without ever leaving your house.
I have a list of no experience jobs for complete beginners. If you're a complete beginner, this is going to be the video for you. And if not, you can watch it and figure out some extra ways to make some money that will tell you like any other place. The internet is full of scams and full of things that are going to rip you off. People are telling you you're going to make money if you just pay them. I want to give you a list of things today that you have to pay for anybody. They're just going to pay you for doing particular tasks.
Now, go through this list and check what works best for you:
✅02:13 – TRANSCRIPTION
✅02:50 – CUSTOMER SERVICE
✅03:38 – TUTORING
✅04:22 – DATA ENTRY
✅05:01 – WEBSITE TESTER
✅05:30 – CHAT AGENT
✅06:00 – SEARCH ENGINE EVALUATION
✅06:30 – MODERATOR IN SOCIAL MEDIA
✅06:54 – ONLINE RESEARCHER
✅07:21 – MYSTERY SHOPPER
✅07:45 – WRITER
✅08:08 – VIRTUAL ASSISTING
✅09:02 – ONLINE SALES REPRESENTATIVE
✅09:35 – MICRO TASK
As you can see from the list I gave you, it pretty much doesn't matter what your background is. There's probably a job out there for you. There's something you can do to make money. Too many people are just dependent upon what jobs are available and how much per hour do they pay. You don't have to do any of those other things because there are plenty of jobs in that hourly wage. If you improve your skills and watch more videos on my channel here, improve your skills, and a lot of these areas, you can get higher-paying jobs, or you can become a freelancer and pick and choose the jobs you want.
I want to see your suggestions, your questions, any problems you have, leave your comments below. I really, really do want to read that and help you as much as I can. Don't forget to give me a thumbs up.
✅FREE eCommerce course click here: https://jrfisher.kartra.com/page/yt-description
✅ Join my inner circle here (free video) https://www.jrfisher.com/inner-circle-enroll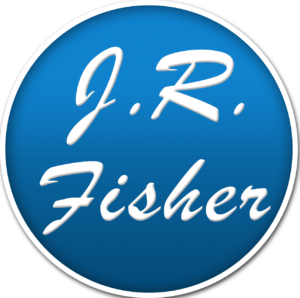 Go Ahead – Stalk Me!
#askjrfisher
#ecommercewebsite
#internetmarketing
How to find profitable products to sell an online book: http://bit.ly/jrf-4stephttp://bit.ly/kartra-JR
Facebook Group: http://bit.ly/2kJiiX9 (free training and videos)
www.webcashacademy.com
www.digitalcashacademy.com
www.jrfisher.com
www.survivalcavefood.com
Join our Facebook group for more ideas:
https://www.facebook.com/groups/1020029441473118/
Click here to get the free ebook series
https://www.jrfisher.com/7-ebook-series-start-business-online/
• Subscribe For More Videos – http://www.youtube.com/subscription_center?add_user=jrfishertraining
• Survivalcave Inc./JR Fisher Training
• Phone: 800-719-7650