😎👍Why is Kartra better than the competitors – Part 1 of 2
Why is Kartra better than its competitors – Part 1 of 2. Kartra can do everything. In this video and in the next video, I want to tell you all about Kartra and why you shouldn't use any other software to promote your online business.
In these two-part series, you're going to want to watch this and then the next one. You're going to be convinced that it is the right software for you. Kartra is an all-in-one software because when you're doing online marketing, you've got a lot of things you got to do. There's website hosting, email marketing, landing page designs, split testing, shopping carts, memberships, and you could pretty much do everything from it. You don't really need any other outside
software.
✅02:39 – WHAT IS KARTRA?
It is an all-in-one platform. It was developed by Andy Jenkins and Mike Filsaime and they had been online marketers for years so they kind of knew what we as marketers need online. It only came out in 2018 and I've been using it since then.
Now, let's take a look at the individual parts:
✅03:40 – PROFESSIONAL PAGE EDITORS
✅04:14 – TEMPLATES
✅04:29 – PREWRITTEN COPY SAMPLES
✅04:44 – SPLIT TEST
✅05:11 – EMAILS
✅05:28 – KARTRA AUTOMATIONS
✅05:39 – VISUAL AUTOMATION BUILDERS
✅06:02 – MARKETING CAMPAIGNS
✅06:40 – QUICK LAUNCH CAMPAIGN
✅06:55 – BOOK FUNNEL CAMPAIGN
✅07:03 – E-SHOP CAMPAIGN
✅07:11 – KARTRA MASTER CLASS CAMPAIGN
✅07:30 – COURSE AND MEMBERSHIP PLATFORM
✅09:25 – TIME
There are a whole lot more advantages to it and I want to get into that in video 2. You're at video one right now so you're going to want to jump to video 2 right after this. Put your comments below. What did you learn about Kartra had you heard about it before? What system are you using now? Do you have questions about how to use it? Put those comments below and don't forget to like and share this video.
✅FREE eCommerce course click here: https://jrfisher.kartra.com/page/yt-description
✅ Join my inner circle here (free video) https://www.jrfisher.com/inner-circle-enroll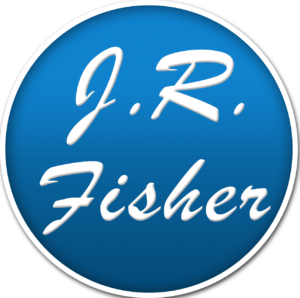 Go Ahead – Stalk Me!
#askjrfisher
#ecommercewebsite
#internetmarketing
How to find profitable products to sell an online book: http://bit.ly/jrf-4stephttp://bit.ly/kartra-JR
Facebook Group: http://bit.ly/2kJiiX9 (free training and videos)
www.webcashacademy.com
www.digitalcashacademy.com
www.jrfisher.com
www.survivalcavefood.com
Join our Facebook group for more ideas:
https://www.facebook.com/groups/1020029441473118/
Click here to get the free ebook series
https://www.jrfisher.com/7-ebook-series-start-business-online/
• Subscribe For More Videos – http://www.youtube.com/subscription_center?add_user=jrfishertraining
• Survivalcave Inc./JR Fisher Training
• Phone: 800-719-7650