How to build a profitable brand
Now, You wanted to build your own brand and not have to worry about competing with everybody else that's selling the same exact product?
In this video, I'm gonna share with you how I already did it so you can build your brand. I own a company called survivalcavefood.com and is listed on thousands of websites including Walmart so if you want to know how to build a brand, this is the video for you. I'm gonna take you through each step and by the end of this video, you'll know exactly how to build your own brand.
When you build a brand, you should have a brand that people will buy stuff from you just because of your brand. You see this every day when people out there build a particular brand and they put their name on it.
To build a brand and to build a business and you're gonna have to:
✅02:07 – WORK HARD
Putting a little bit more effort in than the average person does it and then you'll get way ahead of them because you can do what everybody else is doing and get better results.
✅03:03 – Let's decide who you are and what is your initiate
✅04:11 – Do not BASH your competition
✅04:48 – How you to sell your products and where to market your products
✅06:29 – Always take care of your customers
✅08:01 – Support your retailers
Here are some more tips:
✅09:00 – LET YOUR CUSTOMERS KNOW ABOUT DELAYS UPFRONT
✅10:07 – USE CONSISTENT LOGOS AND BRANDING
✅11:34 – GET OTHER RETAILERS TO SELL YOUR PRODUCTS
✅12:32 – KEEP YOUR EXPENSES LOW
✅13:26 – CONSTANTLY COME UP WITH NEW PRODUCTS
✅14:40 – CONTINUED LEARNING
You can't remain the same because the rest of the world is constantly trying to improve and if you're not constantly trying to improve then you get left behind.
Now, have you tried to build a brand and got troubles with it? Do you have any questions about it? Please leave your comments below.
✅ FREE eCommerce course click here: https://jrfisher.kartra.com/page/yt-description
✅ Join my inner circle here (free video) https://www.jrfisher.com/inner-circle-enroll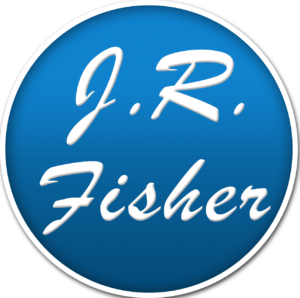 Go Ahead – Stalk Me!
#askjrfisher
#ecommercewebsite
#internetmarketing
How to find profitable products to sell online book: http://bit.ly/jrf-4step
Kartra all in one email provider: http://bit.ly/kartra-JR
Facebook Group: http://bit.ly/2kJiiX9 (free training and videos)
www.webcashacademy.com
www.digitalcashacademy.com
www.jrfisher.com
www.survivalcavefood.com
Join our facebook group for more ideas:
https://www.facebook.com/groups/1020029441473118/
Click here to get the free ebook series
https://www.jrfisher.com/7-ebook-series-start-business-online/
• Subscribe For More Videos – http://www.youtube.com/subscription_center?add_user=jrfishertraining
• Survivalcave Inc./JR Fisher Training
• Phone: 800-719-7650