🖥️🌐🖥️How to embed Kartra pages into WordPress
I know what you're thinking. You want to build your pages in Kartra but you'd rather have them on your website. Can you do that? Of course, you can! It's simple and easy! In this video, I'll show you how to do it in a snap so stay with me and watch to the very end.
Now, watch the video as I go over to Kartra. I've created time stamps to guide you in case you're working on it while watching this video:
KARTRA
✅01:13 – My Pages
✅01:28 – Build a Page
✅02:22 – Manage Categories
✅03:47 – Publish Live
✅04:01 – Page Code
WORDPRESS
✅04:08 – Add a New Page
✅04:43 – Pick a Template
✅05:09 – Launch your app to add your custom HTML from Kartra- I'm using (Thrive Architect)
✅06:27 – Page Updated – View Page
KARTRA
✅06:41 – If you need to make some changes, do it in Kartra and it should automatically be updated in your WordPress website.
Kartra makes all this so easy and it's really a simple process. If you want to have some of these pages on your website for whatever reason, they will see that page in Kartra. You don't have to keep changing that script every time you make a change to your Kartra page. It's an automatic change.
So, if you have any questions please put them in the comment section below. This is a pretty simple process but I know when you get in there and you start changing codes and HTML and all those fancy things, it can get a little overwhelming. I'm here to help you out! Make sure to put any of your questions below.
✅FREE eCommerce course click here: https://jrfisher.kartra.com/page/yt-description
✅ Join my inner circle here (free video) https://www.jrfisher.com/inner-circle-enroll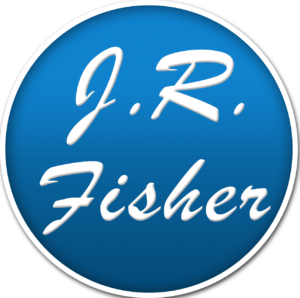 Go Ahead – Stalk Me!
#askjrfisher
#ecommercewebsite
#internetmarketing
How to find profitable products to sell an online book: http://bit.ly/jrf-4stephttp://bit.ly/kartra-JR
Facebook Group: http://bit.ly/2kJiiX9 (free training and videos)
www.webcashacademy.com
www.digitalcashacademy.com
www.jrfisher.com
www.survivalcavefood.com
Join our Facebook group for more ideas:
https://www.facebook.com/groups/1020029441473118/
Click here to get the free ebook series
https://www.jrfisher.com/7-ebook-series-start-business-online/
• Subscribe For More Videos – http://www.youtube.com/subscription_center?add_user=jrfishertraining
• Survivalcave Inc./JR Fisher Training
• Phone: 800-719-7650