✋📕5 things to know before you start an eCommerce business
5 things to know before you start an eCommerce business. What if there were only 5 things, not 50, or not 500? That would really help you get started. In this video, I'm going to share those things with you and I also want to share with you a story.
The number one thing I hear from people when they start a business online is to get more sales. No kidding, everybody wants more sales but the question is, how do we get them now? The biggest and most obvious way is if you have a website to convert those visitors from your website into actual customers. If you've already got some traffic going there and you can convert those into customers, you start to build your base. Now, to actually make that happen, you have to do certain steps.
Now, I want to list out those steps to test your online store to make sure you're doing these things. Let's take a look at them:
✅01:58 – PICK THE RIGHT PLATFORM
✅02:40 – USE BETTER QUALITY IMAGES
✅03:28 – INSPIRE TRUST ON YOUR WEBSITES
✅03:53 – USE THE PRESS
✅04:14 – USE REVIEWS AND TESTIMONIALS
✅04:31 – HAVE A PHONE NUMBER
✅04:51 – GET A GOOGLE VOICE PHONE NUMBER AND HAVE VOICE MAIL WITH IT
✅05:06 – HAVE A PHYSICAL ADDRESS
✅05:25 – ANSWER ALL RELATED QUESTIONS ON YOUR WEBSITE
✅05:53 – HAVE A LIVE CHAT SUPPORT OR A HELPDESK
If you have any questions about this, please feel free to leave your comments below. I'd love to answer all of it. Also, let me know what you liked about this video or what you didn't like. Share your successes so you can help other people out.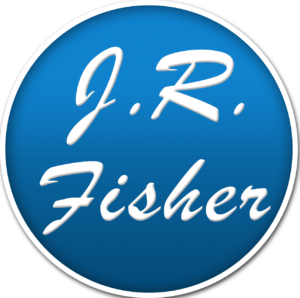 Go Ahead – Stalk Me!
#askjrfisher
#ecommercewebsite
#internetmarketing
How to find profitable products to sell an online book: http://bit.ly/jrf-4stephttp://bit.ly/kartra-JR
Facebook Group: http://bit.ly/2kJiiX9 (free training and videos)
www.webcashacademy.com
www.digitalcashacademy.com
www.jrfisher.com
www.survivalcavefood.com
Join our Facebook group for more ideas:
https://www.facebook.com/groups/1020029441473118/
Click here to get the free ebook series
https://www.jrfisher.com/7-ebook-series-start-business-online/
• Subscribe For More Videos – http://www.youtube.com/subscription_center?add_user=jrfishertraining
• Survivalcave Inc./JR Fisher Training
• Phone: 800-719-7650