How to make $100 a day with affiliate marketing. Hey, do you want to make some money online and you want to make some money quickly but the problem is you don't have any experience, you don't have any products, you are not tech-savvy, and you don't even have any money?
You can still do it! You can still make a hundred. Today, in this video, I'm going to show you how to use affiliate marketing to make at least a hundred dollars a day.
I'm really excited about this because I do affiliate marketing and people do affiliate marketing with my products. I sell their products too. In some places, it got a bad name but I'm gonna straighten it all out for you. You'll know what to do and you don't have to have experience. At the end of the video, you're gonna feel a lot more confident.
Maybe you only want 100 bucks a day, a thousand bucks a month, or ten thousand dollars a month? It really doesn't matter because with affiliate marketing you really will have the opportunity to make about as much as you want online.
I'd like to explain to you the advantages of affiliate marketing:
✅02:23 – You don't have to come up with an idea.
✅02:40 – You don't need a website.
✅03:20 – You also don't need any sales pages.
✅04:03 – There's no customer support.
✅05:05 – There's no fulfillment.
✅05:41 – You don't have to buy any inventory.
I'd like to tell you about my number one recommendation where to sell affiliate products. I think it's the best place to start off. They've been there since the 90s and you're gonna get paid.
✅07:30 -clickbank.com
Affiliate marketing is awesome. I think it's a great way to go and it's super easy to get started. There's a lot of training in there and all the tools are already built and all the offers so you don't have to worry about emails, landing pages, sales pages, credit card processing, or any of that. All you have to do is sign up for a Clickbank account, start sending traffic, and start making money!
Now, if you have any questions or suggestions, please feel free to leave your comments below.
✅ FREE eCommerce course click here: https://jrfisher.kartra.com/page/yt-description
✅ Join my inner circle here (free video) https://www.jrfisher.com/inner-circle-enroll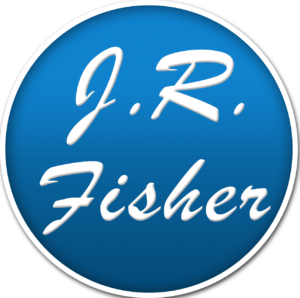 Go Ahead – Stalk Me!
#askjrfisher
#ecommercewebsite
#internetmarketing
How to find profitable products to sell an online book: http://bit.ly/jrf-4step
Kartra all in one email provider: http://bit.ly/kartra-JR
Facebook Group: http://bit.ly/2kJiiX9 (free training and videos)
www.webcashacademy.com
www.digitalcashacademy.com
www.jrfisher.com
www.survivalcavefood.com
Join our Facebook group for more ideas:
https://www.facebook.com/groups/1020029441473118/
Click here to get the free ebook series
• Subscribe For More Videos – http://www.youtube.com/subscription_center?add_user=jrfishertraining
• Survivalcave Inc./JR Fisher Training
• Phone: 800-719-7650