Build an outsourced team
Do you want some people to work for you but you don't want them in the office with you? Build an outsource team! That's the thing to do and that's what we do.
We have people in different countries all around the world and sometimes, you can hire people cheaper in other countries. I would suggest if you need help with anything, if you need an assistant, if you're overwhelmed, if you've got some daily tasks, you have to check-out building an outsourced team. I'm going to show you exactly how to do it in this video.
Here's the truth, "you can't do it all, no, you can't do it all." Some people say, "well I want to do all this stuff myself because I want to save money."
You won't save money because a lot of the tasks that you're probably doing daily now or are menial tasks. Things that just need to get done over and over again and you can take your talents, find more products, create more marketing, and build your business. You're going to need these other people. Don't try to do it all yourself.
✅02:35 – 2 REASONS WHY PEOPLE DON'T BUILD A TEAM
1. They don't trust anybody
2. They don't know how to properly do it
Now, here are the things you should follow and do when building your own outsource team:
✅03:14 – 1. YOU CAN TRUST OTHER PEOPLE
✅03:48 – 2. GIVE YOUR OUTSOURCED WORKERS GOALS INSTEAD OF TASK
✅04:40 – 3. BUILD CLEAR COMMUNICATION
✅06:01 – 4. MEET FACE TO FACE
✅06:23 – 5. CREATE CLEAR STANDARDS
✅07:40 – 6. TREAT YOUR EMPLOYEES AS PROFESSIONALS
✅08:14 – 7. RECOGNIZE THEIR ACHIEVEMENT
✅08:48 – 8. PROVIDE TRAINING
✅10:55 – 9. RESPECT THEIR TIME
✅11:56 – 10. PAY THEM WELL
You got to realize that your outsource employees don't really differ much from your in-house employees and there's not much difference. You need to do the same things with them, do the same type of training, manage them on a daily basis, and you have to have tasks that they have to get completed over certain times. If you do this, you'll be able to grow your business.
Now, do you have questions about hiring people and building your team? If so, put it in the comments below, I would love to see what your questions are.
✅ FREE eCommerce course click here: https://jrfisher.kartra.com/page/yt-description
✅ Join my inner circle here (free video) https://www.jrfisher.com/inner-circle-enroll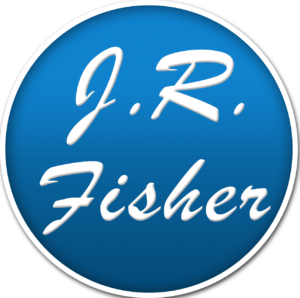 Go Ahead – Stalk Me!
#askjrfisher
#ecommercewebsite
#internetmarketing
How to find profitable products to sell online book: http://bit.ly/jrf-4stephttp://bit.ly/kartra-JR
Kartra all in one email provider:
Facebook Group: http://bit.ly/2kJiiX9 (free training and videos)
www.webcashacademy.com
www.digitalcashacademy.com
www.jrfisher.com
www.survivalcavefood.com
Join our Facebook group for more ideas:
https://www.facebook.com/groups/1020029441473118/
Click here to get the free ebook series
https://www.jrfisher.com/7-ebook-series-start-business-online/
• Subscribe For More Videos – http://www.youtube.com/subscription_center?add_user=jrfishertraining
• Survivalcave Inc./JR Fisher Training
• Phone: 800-719-7650