💡Top 12 print on demand product ideas
So you want to sell print on demand? Hey, I get it. I mean, you don't have to invest any money. You can make a lot of money. And why not? But here's the problem. What are the best ideas? What are the best products that are selling in the market right now? In this video, I'm going to share with you the top best ideas.
Now, let's get into this parental demand stuff. Have you done any print on demand? T-shirts, mugs, hats, caps. What have you done? What have you done on printing demand? Or maybe you have questions. If so, post all of that in the comments below. I'll be happy to help you out.
A lot of these print on demand companies don't sell all of these print on demand products that I'm going to mention. So it's OK if you sell some from company A, company B, company C, and you have all of those mixed. That's fine. So don't worry about that.
You don't have to stick with one print on demand company and here are the best ideas out there that you can actually sell and make money:
✅02:09 – MUGS
✅02:41 – DRAWSTRING BAGS
✅03:17 – BASEBALL T-SHIRTS
✅03:35 – HOODIES
✅04:06 – BEACH TOWELS
✅04:30 – PHONE COVERS
✅05:10 – NOTEBOOKS
✅05:40 – CUSHION COVERS
✅05:59 – POPSOCKET GRIPS
✅06:22 – POUCHES
✅06:48 – T-SHIRTS
✅07:03 – LONG SLEEVE T-SHIRTS
✅07:26 – SOCKS
✅07:49 – TANK TOPS
You can expand your product line, you can get more products but definitely start with those products because they sell well.
✅ FREE eCommerce course click here: https://jrfisher.kartra.com/page/yt-description
✅ Join my inner circle here (free video) https://www.jrfisher.com/inner-circle-enroll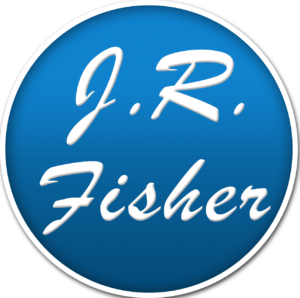 Go Ahead – Stalk Me!
#askjrfisher
#ecommercewebsite
#internetmarketing
How to find profitable products to sell online book: http://bit.ly/jrf-4stephttp://bit.ly/kartra-JR
Facebook Group: http://bit.ly/2kJiiX9 (free training and videos)
www.webcashacademy.com
www.digitalcashacademy.com
www.jrfisher.com
www.survivalcavefood.com
Join our Facebook group for more ideas:
https://www.facebook.com/groups/1020029441473118/
Click here to get the free ebook series
https://www.jrfisher.com/7-ebook-series-start-business-online/
• Subscribe For More Videos – http://www.youtube.com/subscription_center?add_user=jrfishertraining
• Survivalcave Inc./JR Fisher Training
• Phone: 800-719-7650