🎥How to add videos to Kartra
I've got a great video for you today and today is a video on videos. Kartra, the best marketing software in the world, allows you to actually upload your videos to Kartra. They don't charge you any data time as of right now. I don't know if that will change in the future but as of right now, they don't even charge you for data.
The cool thing is, by adding your videos to Kartra, you can actually see where people are watching, where they're leaving, what's working, and what's not working. You can even use Kartra if you host it on some other platform and then you put it on your membership site.
Now, what I want to do is go over to Kartra and actually show you how to add videos. Go ahead and follow me over there and let's get going. I added a list of things to do so you can easily follow the steps in case you're doing it right now.
01:32 My Videos
01:41 My Pages
01:55 Add Video
02:04 Put Video Name
02:09 Put Category
02:22 Upload Video
3:44 Preview
03:52 Display
03:53 Embedded
03:55 Pop up
03:57 Responsive
03:58 Fixed
04:12 Settings
04:13 Upload Image
04:15 Logo Watermark
04:18 Show Controls
04:22 Mute on Start
04:24 Select Skin Color
04:33 Autoplay on Load
04:35 Social Share
04:40 Playback Speed
04:44 Show Overlay Title
04:54 Calls to Action
05:07 Tag Leads
05:15 Embed Actions
05:41 Get Video
05:44 Video Embed Code
05:53 Kartra-hosted Page
06:02 Source file URL
07:07 Categories
08:57 Utilize it from other things
It's really that easy guys. It's simple to do and it's cool because you got the analytics. That's all you got to do to put your video in Kartra. If you have any questions on trying to grow your business online, please put that below, I'll be happy to help you out.
✅FREE eCommerce course click here: https://jrfisher.kartra.com/page/yt-description
✅ Join my inner circle here (free video) https://www.jrfisher.com/inner-circle-enroll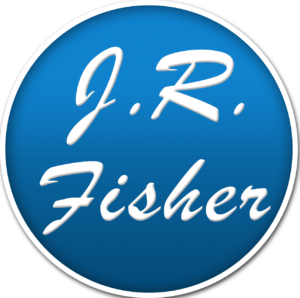 Go Ahead – Stalk Me!
#askjrfisher
#ecommercewebsite
#internetmarketing
How to find profitable products to sell an online book: http://bit.ly/jrf-4stephttp://bit.ly/kartra-JR
Facebook Group: http://bit.ly/2kJiiX9 (free training and videos)
www.webcashacademy.com
www.digitalcashacademy.com
www.jrfisher.com
www.survivalcavefood.com
Join our Facebook group for more ideas:
https://www.facebook.com/groups/1020029441473118/
Click here to get the free ebook series
https://www.jrfisher.com/7-ebook-series-start-business-online/
• Subscribe For More Videos – http://www.youtube.com/subscription_center?add_user=jrfishertraining
• Survivalcave Inc./JR Fisher Training
• Phone: 800-719-7650