I lost my job – what do I do next?
Losing your job can profoundly affect your finances. Not only will unemployment reduce your income, but it can also completely eliminate it and lose important benefits like health insurance.
Now, reacting quickly and decisively can really help you once you become unemployed. Reacting quickly can minimize or help you avoid some serious situations. It's really important to know what to do next once you lose your job.
Have you lost your job? oh my god! There's nothing worse than that. I've lost a couple of jobs too and it's devastating but If you make the right decisions, it can be a whole lot less detrimental to you when you follow some rules. I know a lot of people are really hurting out there right now but things always do seem to work out. You've got to stay positive that's your number one thing! You have to stay positive and if you don't, it's really hard to fix any situation.
I'm gonna go through a few steps that I would suggest you do. They can make this a whole lot easier on you when you lost your job:
✅02:08 – 1. NEGOTIATE A SEVERANCE AGREEMENT
✅03:19 – 2. COLLECT YOUR LAST PAYCHECK AS SOON AS YOU CAN
✅04:19 – 3. APPLY FOR UNEMPLOYMENT BENEFITS
✅05:20 – 4. REVIEW THE NON-COMPETE AGREEMENT
✅05:49 – 5. DECIDE WHAT YOU GONNA DO ON HEALTH INSURANCE
✅06:55 – 6. REWORK YOUR BUDGET AND CUT SOME SPENDING
✅07:21 – 7. REACH OUT TO YOUR NETWORK
✅08:10 – 8. USE LINKEDIN
✅08:39 – 9. EVALUATE YOUR CAREER PATH
✅08:58 – 10. UPDATE YOUR RESUME
✅09:51 – 11. CLEAN UP YOUR SOCIAL MEDIA ACCOUNT
✅10:13 – 12. CONNECT WITH YOUR CO-WORKERS
✅10:32 – 13. BRUSH UP ON YOUR JOB SKILLS
✅10:50 – 14. START AN ONLINE BUSINESS
That gives you some guidance as to what you need to do. I always opt to start an online business and since I do I've got a free course for you.
You can learn a new skill by selling things online and will surely help with unemployment.
Now, let me know the situation you're in. Tell me some of the details about what happened to you and your job. Maybe you have questions about selling online? Put all that in the comments below and I'd love to answer all your comments.
✅ FREE eCommerce course click here: https://jrfisher.kartra.com/page/yt-description
✅ Join my inner circle here (free video) https://www.jrfisher.com/inner-circle-enroll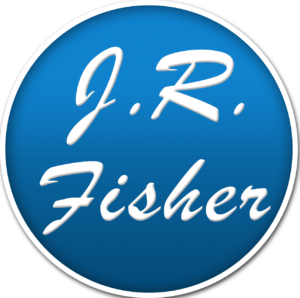 Go Ahead – Stalk Me!
#askjrfisher
#ecommercewebsite
#internetmarketing
How to find profitable products to sell online book: http://bit.ly/jrf-4step
Kartra all in one email provider: http://bit.ly/kartra-JR
Facebook Group: http://bit.ly/2kJiiX9 (free training and videos)
www.webcashacademy.com
www.digitalcashacademy.com
www.jrfisher.com
www.survivalcavefood.com
Join our Facebook group for more ideas:
https://www.facebook.com/groups/1020029441473118/
Click here to get the free ebook series
https://www.jrfisher.com/7-ebook-series-start-business-online/
• Subscribe For More Videos – http://www.youtube.com/subscription_center?add_user=jrfishertraining
• Survivalcave Inc./JR Fisher Training
• Phone: 800-719-7650