Why you should start a YouTube channel to help others
Have you been thinking about starting a YouTube channel but you just weren't sure if it's right for you? Okay, so here's what I'm going to do. In this video, I'm gonna give you a simple test of a few questions and if answered correctly, you should start a YouTube channel now.
YouTube channels are not for everybody but for some of us, it's a perfect place to put our content. Now, I'm gonna run through a few questions and I want to ask you these questions. I want you to answer them honestly.
Let's now start answering these questions and see if starting a youtube channel is indeed for you:
✅01:50 – 1. Do you have a special talent?
✅02:05 – 2. Do you have time to devote to a youtube channel?
✅02:21 – 3. Do you realize that it's a long-term venture?
✅03:02 – 4. Do you enjoy talking on the camera?
✅03:31 – 5. Do you have a product or service you want to sell?
✅04:10 – 6. Are you willing to do videos on a consistent basis?
✅05:08 – 7. Do you have the equipment to film videos?
✅06:05 – 8. Can you handle criticism?
Now, I gave you eight different questions and they were all answerable by yes or no. You're probably wondering, how to do all these right? Well, if you got all eight of them as a yes, you're doing great and you probably should start a YouTube channel or you probably should have started too long ago.
❓07:37 – WHAT IF I GOT 7 OR LESS AS A YES?
Shooting videos takes time and if you're going to start a YouTube channel, some of the other pointers I'll give you is that you really need to plan it out. You can't just turn on the camera and talk. There are several things you got to do. You have to figure out what do people want and what are they already searching for. With this, I use a program called Tubebuddy.
Tubebuddy will help you figure out titles and subjects that you should be doing videos on that people are already searching for. If they're already searching for a subject you can you do a video and you use that in the title so you have a better chance of your video getting seen.
If you have a question about starting a YouTube channel or anything about marketing online, feel free to put it in the comments below. I'll make sure to look at it and help as much as I can.
✅ FREE eCommerce course click here: https://jrfisher.kartra.com/page/yt-description
✅ Join my inner circle here (free video) https://www.jrfisher.com/inner-circle-enroll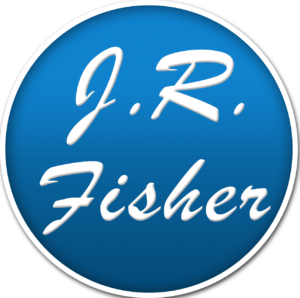 Go Ahead – Stalk Me!
#askjrfisher
#ecommercewebsite
#internetmarketing
How to find profitable products to sell online book: http://bit.ly/jrf-4stephttp://bit.ly/kartra-JR
Facebook Group: http://bit.ly/2kJiiX9 (free training and videos)
www.webcashacademy.com
www.digitalcashacademy.com
www.jrfisher.com
www.survivalcavefood.com
Join our Facebook group for more ideas:
https://www.facebook.com/groups/1020029441473118/
Click here to get the free ebook series
https://www.jrfisher.com/7-ebook-series-start-business-online/
• Subscribe For More Videos – http://www.youtube.com/subscription_center?add_user=jrfishertraining
• Survivalcave Inc./JR Fisher Training
• Phone: 800-719-7650