Whiteboard animation videos – free software – you can earn $200 a day. Hey guys, have you seen those whiteboard animations they use for businesses, sales pages, and to describe stuff?
Did you know that you don't have to be tech-savvy to do this?
Did you know that there's actually free software out there that you can use and some paid ones too?
You can actually start earning $200, $300, $400 a day or more by doing whiteboard animations. I want to show you exactly how to do this. Whiteboard animation is nothing more than an animation that looks like it's on a whiteboard and it's a process. It tells a story in a video form. The viewers can see the whole drawing process which is actually engaging because they see the story unfold.
Typically these whiteboard animations are narrated or voiced over which is another charge. Animators generally will use these time-lapse or stop motion style to handwrite a whiteboard.
Now, whiteboard videos are actually easier to make than actual videos because you don't have to shoot a video and it's done on software. Most whiteboard animations are short, anywhere from 10 to 30 seconds so you can do an animation for somebody and charge $50, $100, or $200.
Here are some pages where you can get this automation software and start making these videos:
02:59 – mysimpleshow.com
04:54 – rawshorts.com
05:59 – renderforest.com
06:58 – animaker.com
You don't need technical skills or artistic skills. You can actually make a lot of money online. The only thing you got to do is you got to put for some effort and offer your services. These are the two things that people don't want to do. If you want to make some money online, you got to put forth some effort.
Tell me what you think about this video. Tell me what you think is going to help you. Don't forget to leave your comments below. I'll be happy to answer all your questions.
✅ FREE eCommerce course click here: https://jrfisher.kartra.com/page/yt-description
✅ Join my inner circle here (free video) https://www.jrfisher.com/inner-circle-enroll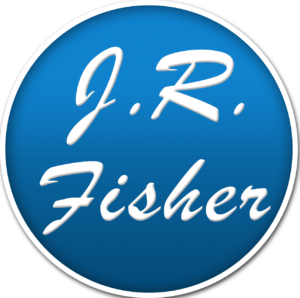 Go Ahead – Stalk Me!
#askjrfisher
#ecommercewebsite
#internetmarketing
How to find profitable products to sell an online book: http://bit.ly/jrf-4step
Kartra all in one email provider: http://bit.ly/kartra-JR
Facebook Group: http://bit.ly/2kJiiX9 (free training and videos)
www.webcashacademy.com
www.digitalcashacademy.com
www.jrfisher.com
www.survivalcavefood.com
Join our Facebook group for more ideas:
https://www.facebook.com/groups/1020029441473118/
Click here to get the free ebook series
• Subscribe For More Videos – http://www.youtube.com/subscription_center?add_user=jrfishertraining
• Survivalcave Inc./JR Fisher Training
• Phone: 800-719-7650